10 Important Business Intelligence Tools and Software for Engineers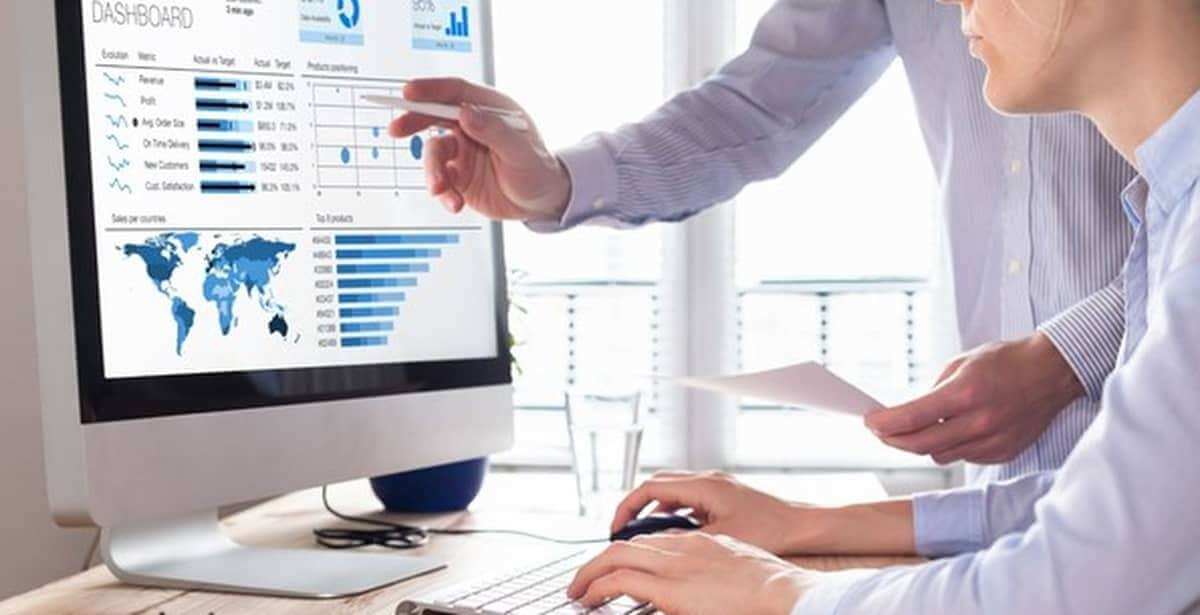 Engineers in all disciplines balance various to-do items during their workdays. Technical tasks take up most of an engineer's time but administrative tasks and collaboration require attention. Team leadership, recruiting, and liaising with clients fill the remainder of an engineering manager's checklist.
You can turn to business intelligence to better serve your clients and team members. Business intelligence is defined by Tableau as, "business analytics, data mining, data visualization, data tools and infrastructure, and best practices to help organizations to make more data-driven decisions."
Business intelligence tools help engineers manage their workloads. These resources turn data, specifications, and comments into useful insights for any task. You can turn to the following business intelligence software to maximize project resources: 
Learn More About uOttawa's Online MEM Program
Aha! Roadmaps
Every engineering project has the potential to turn chaotic without clear goals and ongoing team management. Engineering managers need quick methods to turn team member feedback into tangible solutions. Aha! Roadmaps is business intelligence software with a multitude of project strategy and management options.
Planning concepts like SWOT (Strengths-Weaknesses-Opportunities-Threats) and lean canvas are templated for easy use. You can use business intelligence software like Aha! Roadmaps to estimate resource needs and track completed tasks with burndown charts. The Roadmaps feature allows detailed visualizations of product progress and releases across multiple teams.
Your colleagues and direct reports are essential resources for changing priorities in the face of new challenges. Aha! Roadmaps offers customizable ideas portals where team members offer suggestions and comments to their managers. Ideas can be scored by project leaders with the best ideas convertible into tasks within the platform.
Datapine
From software to roadways, engineering projects produce a substantial amount of data. This information is useful for heading off project delays and highlighting successes. Datapine is a business intelligence tool that makes data storage and analysis accessible even if you aren't a data scientist.
Engineering teams can connect their Datapine accounts to dozens of outside data sources for storage and common formatting. This business intelligence software hosts performance indicator templates in industries ranging from construction to manufacturing. Within each industry, you can also find department-specific metrics including:
Finance
Human Resources
Information Technology
Procurement
Datapine offers a unique data alert system powered by Artificial Intelligence (AI). The platform predicts future anomalies in task completion, budgets, and other metrics through pattern recognition. This feature allows engineering teams to stay nimble and make decisions based on the best available data.
Experimentation Ops
The question, "Who needs what because why?" is the genesis of every engineering project. Engineers test their answers to this question by conducting experiments of new ideas. Simulations, prototypes, and stress tests produce information helpful when turning concepts into real-world solutions.
Proper management of experimental results is essential to future replication and idea generation. The Experimentation Ops platform is a business intelligence tool ideal for designing, storing, and reporting results. This resource is especially useful for managers and executives sifting through data collections for insights.
Newcomers to Experimentation Ops construct research libraries with data from past experiments. This business intelligence software accommodates results from:
Analytics reports
Client surveys
Usability tests
User research
Engineering teams stay within the platform to plan and execute their experiments. Experimentation Ops includes design, development, and quality assurance tools for a variety of test types. Feedback from team members and outside stakeholders can be prioritized for better use of experiment results.
Innovation Platform
New products and projects are built from extensive collaborations with others. Engineering teams rarely step into projects without ideas on how to improve or innovate on what they've done in the past. Your collection of business intelligence tools should make it as easy as possible to facilitate collaboration.
SoftServe's Innovation Platform is a mobile app that uses an interface similar to social media platforms for idea generation. Project leaders create new challenges for their team members in the 'Ideate' section of the platform. Participants submit their ideas for solving challenges to their co-workers.
Innovation Platform allows users to vote for their three preferred solutions. Managers use a matrix of assumptions to determine if top-rated ideas meet the following criteria:
Desirability
Feasibility
Viability
This mobile business intelligence tool tracks every idea from the pilot stage through public launch. Engineering managers use the 'Executive' section to track stages of innovation including Ideation, Selection, Experimentation, and Implementation. Innovation Platform provides a nimble method for problem solving that requires minimal training.
Mavenlink
Operations management is an ongoing responsibility for any engineer. As your responsibilities grow, you'll need to better marshal people, capital, and material goods for project success. Business intelligence tools like Mavenlink align your operational needs with available resources.
Mavenlink was specifically designed for professional service fields like architecture and engineering. The Master Planning feature allows users to input their goals and resources to produce recommended actions. This business intelligence tool also simulates budget and timeline changes to test the viability of plan adjustments.
Engineering managers use the platform's resource optimization programming to determine the best uses for personnel. You can gather skill profiles from different teams to evaluate availability and fit as you calculate staff capacity. Mavenlink encourages team leaders to find opportunities for skill building and mentoring using the Team Builder tool.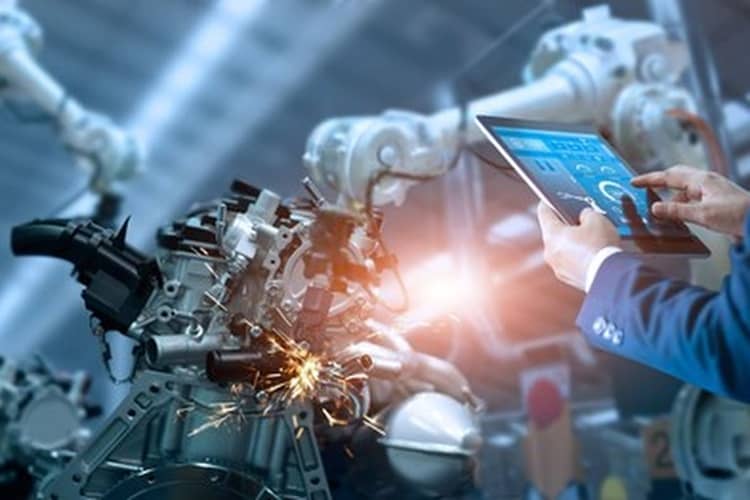 Microsoft Power BI
Microsoft Excel remains a popular business intelligence tool for engineers after three decades on the market. Digital Engineering found 84% of survey respondents used Excel as much or more than they have in the past. Teams have built extensive libraries of data within spreadsheets that need to be incorporated into business intelligence software.
You can keep your business intelligence needs in the Microsoft family with Power BI. Data from Excel, the Azure cloud service, and external sources feed into this AI-enabled system. Microsoft Power BI includes the following means of accessing visualizations and reports:
The Power BI Desktop application for Windows computers
The Power BI Service online software
Power BI apps for Android, iOS, and Windows mobile phones
Engineering teams turn data analysis into paginated reports for stakeholders using the Power BI Report Builder. Microsoft designed this intelligence package with a Report Server for in-house editing and review of reports. Power BI includes access monitoring and customization to protect proprietary information from unauthorized viewers.
Blog: 7 Ways Engineers Use Data Analytics
Oracle Analytics Cloud
Artificial Intelligence and branches like machine learning represent growth areas for engineering disciplines. Project, data, and reporting requirements can be time-consuming and lead to errors by busy staff members. An AI-enabled platform automates basic tasks and provides resources for more complex project tasks.
Oracle Analytics Cloud is a business intelligence tool combining ease of use with advanced analytics. The system turns project data from multiple sources into a common format. Users find visualizations of data trends automatically produced by the platform's machine learning capabilities.
Oracle's use of natural language learning in Analytics Cloud allows users to customize their experiences. For example, the platform produces recommended visualizations based on questions typed into the platform. The system also improves its responses to your formatting and presentation needs over time.
Users can set Oracle Analytics Cloud to provide real-time recommendations based on real-time project tracking. The platform can also answer questions in 28 languages. Engineering teams around the world improve project insights and eliminate hours of routine work with this business intelligence tool.
Sisense
Engineers confront different scales of operations from project to project. Computer hardware, new construction, and electrical systems involve vastly different data types and external partners. Sisense provides a comprehensive resource for engineering teams to make sense of project needs no matter the client.
This AI-powered platform converts data from your clients and partners into useful insights. Sisense can be connected to satellite offices, mobile devices on work sites, and sensors along your supply chain. The result is a unified view of project data useful in making timely decisions for complex projects.
Engineers can go further by integrating Sisense's Extense Frameworks into existing applications. For example, the Infusion App automatically answers questions about data sets from team members within Slack. Sisense offers similar integrations for Chrome, G Suite, and Salesforce.
Tableau
Our list of business intelligence tools has thus far focused on organizing data and managing projects. Each project is built from ideas and data that are sometimes best told through maps and charts. Your toolkit should also include a data visualization platform that can tell stories about your work.
Tableau is used by organizations ranging from Chipotle to Verizon because of its extensive visualization features. Users produce interactive heat maps, graphs, and other visual products using data from their preferred sources. This platform produces data narratives based on trends and correlations found in data sets.
Engineers need not be visualization experts to use Tableau. There is an active community of user-produced videos and tutorials for all skill levels. Tableau Online includes an Ask Data feature that produces visualizations based on user questions.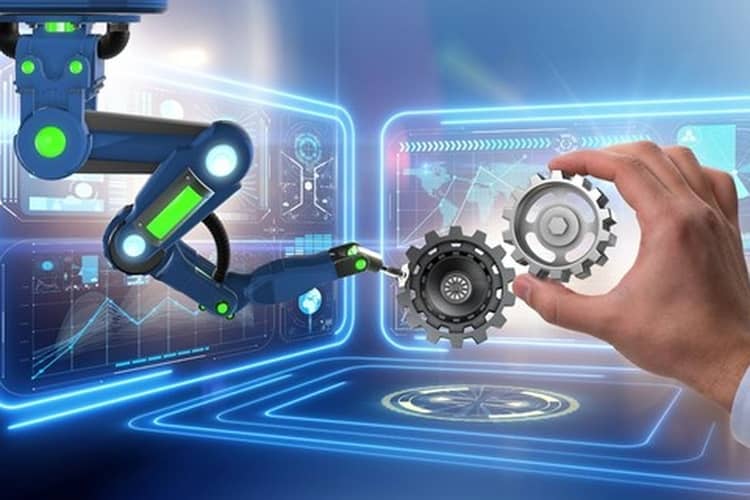 Workday Adaptive Planning
Finance and accounting skills are often overlooked by early-career engineers. Understanding budgets and expenses is just as important as knowing team competencies. You will also need financial knowledge of engineering projects to move into managerial and executive positions.
Workday Adaptive Planning is business intelligence software that provides overviews of project finances. Users customize project dashboards to track available funds by source and expenses over time. Real-time updates from your data sources make dashboards valuable for project management.
Engineering managers also benefit from the predictive powers of the platform's Elastic Hypercube Technology. This modeling tool can simulate financial outcomes based on changing trends in revenues and expenses. Your projections allow you to see a project's future and make informed decisions.
Maximize Business Intelligence Tools with a Graduate Degree
Engineers with advanced degrees and business intelligence tools are ready to tackle tomorrow's challenges. With your busy schedule, you need a flexible degree program designed for the modern world of engineering. The University of Ottawa's (uOttawa) Master's in Engineering Management (MEM) offers a completely online experience for future leaders in the profession.
Every online MEM candidate completes core courses on topics like project management and finance. Students can select two of four available concentrations to strengthen their leadership skills including:
Advanced Project Management
Data Analytics
Operations Management
Product Innovation Management
To find out more about how uOttawa can help you take the next step in your engineering career, get in touch with one of our enrolment advisors today.