The Career Path of a Telfer Executive MHA Graduate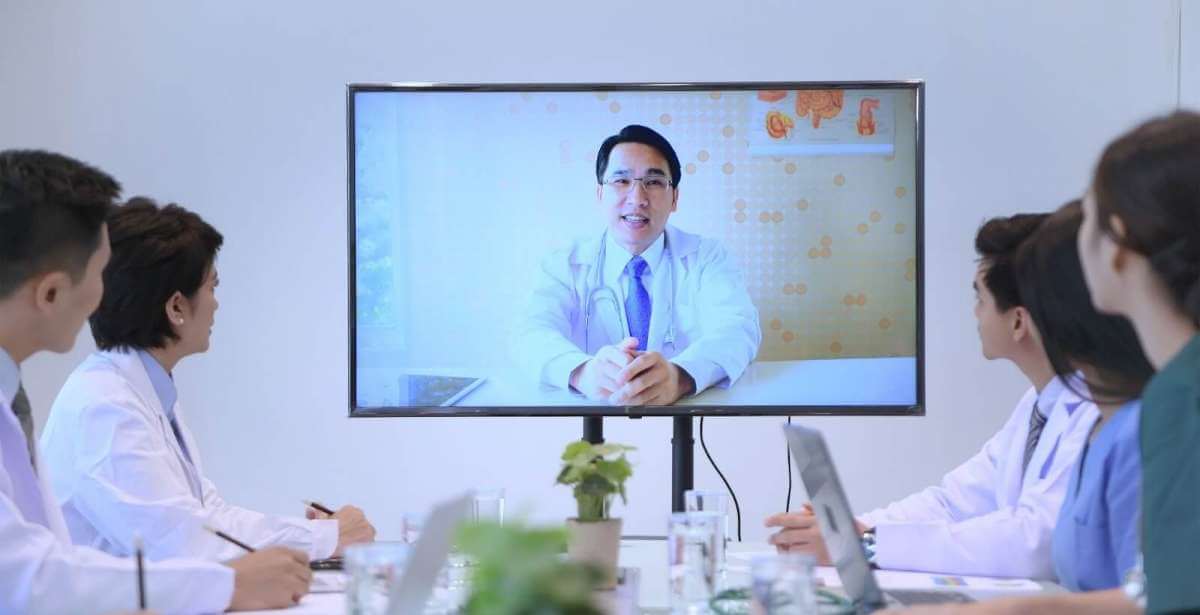 The healthcare industry in Canada needs business-minded practitioners who can step into crucial leadership roles as it represents a large and valuable economic sector. Canada's total health expenditure for 2019 was $265.5 billion, representing 11.5% of the country's productivity.
How could you move into the upper echelons of Canadian healthcare management? Enrolling in the online Executive Master of Health Administration at the Telfer School of Management at the University of Ottawa can help you down this path.
Telfer's online Executive MHA builds skills for the best careers in health administration. This innovative program, Canada's only online degree of this type, sets graduates apart from the competition for executive healthcare management jobs and enables them to build a healthier and better Canada for all.
An Executive MHA Opens Doors to Leadership Positions in Health Administration
Students interested in a Telfer MHA require a minimum of three years of full-time work experience, a minimum 75% grade in required Harvard on-line preparatory training modules, and an undergraduate degree. Executive degrees like the online Executive MHA are focused on building advanced skills in mid-career professionals as they continue in their current jobs. The Executive MHA turns lessons learned in the workplace into attributes sought after in executive healthcare management jobs.
Comparing the online Executive MHA and an Executive MBA
Hospital administrators and healthcare executives need vital business skills for their day-to-day work. Whether it's a pharmaceutical lab or medical clinic, industry leaders have to track how decisions impact finances, patients, and personnel.
The healthcare lense of an Executive Master of Health Administration is valuable to business leaders in this space as it goes one step further in management training and focuses on a health industry context.
Take a look at the primary differences between an Executive MHA and Executive MBA:
| | | |
| --- | --- | --- |
|   | Executive MHA | Executive MBA with Healthcare Concentration |
| Overview | Focus on the intersection of healthcare and management | Business/management fundamentals — focus on breadth, not depth, with some working knowledge in healthcare systems |
| Coursework | Advanced industry-specific courses with the management foundations needed for healthcare leadership | Mostly management concepts with some healthcare electives |
| Candidates | Healthcare professionals seeking to advance their industry knowledge – often existing healthcare administrators, analysts, consultants, or those with clinical backgrounds – who are looking to keep pace with the regulatory landscape and industry trends, with the ultimate goal to move into healthcare-specific leadership positions | Healthcare professionals with a working knowledge of the industry who are in need of general management skills, business professionals looking to transition to healthcare, but ensuring they can apply their learnings to more fields if needed |
The scope of each program demonstrates why an Executive MHA is more valuable for experienced healthcare professionals than a general Executive MBA. Executive business degrees cast wide nets and focus solely on bottom lines in any healthcare specialization, without honing in on this specific industry's needs which go much deeper. There is no substitute for an Executive MHA for professionals aiming for executive-level positions in healthcare management.
Advantages of an Executive MHA Degree in Today's Job Market
The primary advantage of an Executive MHA is the in-depth industry insights accrued by students. Prospective employers are looking for directors and executives who make strategic decisions based on deep reserves of knowledge. The challenges of executive healthcare management jobs are turned into opportunities for innovation by Telfer Executive MHA graduates.
MHA, MBA, and Executive MBA graduates are far more common in the Canadian workplace than Executive MHA graduates. The rarity of resumes that include Executive MHA degrees means that you will stand out from fellow applicants. Prospective candidates stay ahead of advanced education trends with an online Executive MHA degree.
Typical Master of Health Administration Jobs
Healthcare professionals in an online executive degree program are looking to elevate their current careers. Executive MHA candidates range from current clinicians expanding their practices to hospital managers aiming for senior-level positions. The Government of Canada's Job Bank provides clarity on executive healthcare management jobs available after graduation.
The Job Bank's entry for medical director covers a wide range of roles for mid-career professionals. This category covers career paths for advanced degree holders including:
Hospital Administrator

Clinical Director

Director of Nursing

Nursing Unit Administrator
Executive MHA graduates are poised for executive positions in industries connected to healthcare. Pharmaceutical, medical equipment, and biotechnology firms need senior leaders who can make data-driven decisions in a global market. You can find your way into lucrative C-Suite positions ahead of schedule with the Telfer Executive MHA degree.
Healthcare in Canada relies on a mixture of public, non-profit, and private providers. Telfer's Executive MHA program develops evergreen skills sought by employers in all three sectors.

Executive Healthcare Management Job Prospects
An important measure of the demand in a particular profession is its average salary. Compensation packages grow based on required skills and the availability of qualified applicants. The Economic Research Institute ( ERI ) found the average medical director earned $325,002 per year in 2021.
ERI estimates a median salary of $376,766 for medical directors by 2026. This projected five-year growth in compensation reflects a long-term increase in executive salaries. Prospective Executive MHA candidates should understand why the future looks bright as they consider their career directions.
Integration of Technology in Health Administration
The growing use of digital tools in daily life is not restricted to fitness, entertainment, and travel. Canada Health Infoway surveyed Canadians about their thoughts on digital health tools during the COVID-19 pandemic. This project yielded the following conclusions:
92% of respondents would like health technology to be as easy to use as other digital tools;

91% of respondents were satisfied with virtual care during COVID-19;

76% of respondents would like pandemic-related virtual services to continue in the future.
Technology has gone from beneficial to essential throughout the healthcare system. Executive health management job vacancies will be filled by tech-savvy leaders who can incorporate the latest tools. Executive MHA graduates are innovators and change agents familiar with industry trends.
Increasing Complexity of Healthcare Needs
A 2018 study containing data about specialists' visits by 2.5 million Canadians found substantial variations in complexity across nine disciplines. Ongoing public health issues and emerging threats compound systemic challenges. Clinical services are only part of the equation for administrators as they contend with operational concerns and long-term strategy.
Online Executive MHA courses teach experienced professionals how to balance competing demands for limited resources. This degree focuses on answering real-world challenges through collaboration and innovation. Graduates can quickly analyze the various challenges facing their organizations and develop appropriate solutions.
Building on Your Healthcare Experience at Telfer
Telfer's online Executive MHA curriculum explores the many points where business and healthcare intersect. Degree candidates learn how to leverage their experiences for the challenges of today and tomorrow with courses covering:
Data Analytics and Information Technology

Healthcare Systems and Policy

Innovation and Change in Healthcare

Leadership and Management
Canada's first and only online Executive MHA draws on the Telfer reputation for excellence to amplify graduate careers. Telfer holds the rare distinction among business schools of certification by the AACSB, AMBA, and EQUIS. Graduates use this degree and extensive experience to qualify for top careers in healthcare administration.
The online Executive MHA program is built to be completed around your schedule with part-time and full-time options. Coursework can be completed online, with the only on-campus requirement of one week-long capstone experience.
Learn more about
Telfer's online Executive Master in Health Administration
degree.