What Can an Executive Master of Health Administration Do for My Career?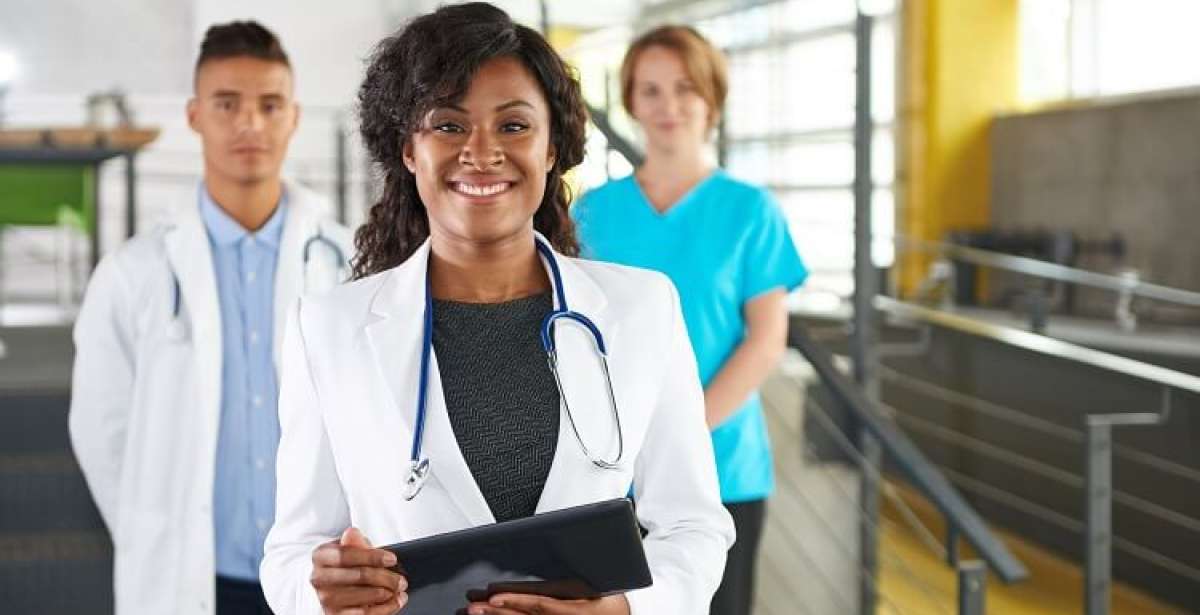 Healthcare professionals who are interested in advancing their careers in the industry may have an idea of the kind of roles available, but may not know all of the possibilities when it comes to health administration jobs. For those who earn an online Executive Master of Health Administration from the University of Ottawa's Telfer School of Management, there are many more types of positions than you might imagine!
From senior positions in hospitals and pharmaceutical companies, to executive roles in government health agencies, or to nonprofit organizations, Executive MHA graduates are prepared to provide strategic leadership in any healthcare setting. By gaining expertise in management, innovation, and data-driven decision making, these professionals become equipped with the skills and knowledge necessary to lead and manage change in their industry.
Consider seven of the many health administration jobs available in Canada today.
Hospital Administrator
Hospital administrators work to ensure that the hospital they oversee operates efficiently and effectively so that patients receive the best medical care possible. They may be responsible for creating departmental and organizational budgets, hiring senior and middle manager employees, and implementing organizational policies.
According to the Job Bank of Canada , additional responsibilities for health administrators may include:
Determining and communicating objectives for the hospital

Representing the organization in official functions such as negotiations

Establishing needed hospital departments and bringing on needed staff
Hospital administrators direct the flow of operations, finances, and personnel so that the medical professionals in their organization can focus on positive patient outcomes.

Director of Clinical Services
A director of clinical services may be employed by a hospital, clinic, or government health services agency. Directors of clinical services typically hold an undergraduate degree in an area such as nursing or another similar health field. These professionals direct, coordinate, lead, and manage the clinical programs within their organization.
Other responsibilities for a director of clinical services may include:
Serving as a liaison between clinical services and other departments

Developing, managing, and overseeing clinical program budgets

Guiding personnel decisions such as hiring and optimization of provider schedules
Directors of clinical care work to ensure that the organization they help to lead achieves the highest standards possible.
Director of Nursing
A director of nursing, who may also be called a director of care, oversees the day-to-day operations of nursing personnel within a healthcare organization. These professionals may be employed in a hospital or in a specialized care setting such as a nursing home. A director of nursing will be qualified as a registered nurse and have experience in management.
Responsibilities of a director of nursing may include:
Coordinating with healthcare providers to ensure excellent care for all patients

Implementing educational programs and trainings for the nursing team

Analyzing clinical data to make necessary changes and recommendations
When it comes to healthcare administration jobs, director of nursing can be a great fit for professionals who are interested in working with seniors or in acute care settings.
Chief Operating Officer
An Executive MHA program can help prepare professionals for c-suite level roles, such as chief operating officer (COO) of a hospital, healthcare system organization, or pharmaceutical company. Chief operating officers—who are also often referred to as operating directors, managing directors, or executive vice presidents of operations—work closely with the chief executive officer. In general, the COO handles internal operations while the CEO handles external operations, though each situation may differ somewhat.
Responsibilities of a chief operating officer may include:
Managing departments and people, including recruiting, hiring, and professional development

Initiating and overseeing projects and initiatives to increase efficiencies, reduce costs, and optimize organizational performance

Innovating new programs to ensure delivery of healthcare that aligns with current best practices and the best technology has to offer
Chief operating officers are often involved with just about every business dynamic of their organization, so this is a good role for those who enjoy both diving into the details and maintaining the overall picture of the organization.
Health Agency Executive Director
Throughout Canada, provincial and territorial health agencies need qualified health administrators to serve in roles like executive director. For example, a ministry of health may have several branches such as acute and emergency services, medical services, and population health. Each of these branches is led by a healthcare administrator with an "executive director" title.
Responsibilities of these executive directors may include:
Leading strategic planning initiatives

Supporting multiple healthcare institutions such as hospitals, urgent care centres, and long-term care sites

Researching and implementing updated methods of care
In addition to the branches listed above, executive directors may also work in branches or units such as mental health services or seniors' services and long-term care.
Director of Telehealth
The field of telehealth is growing rapidly and qualified healthcare administrators are needed to oversee safe, successful implementation of telehealth services. Directors of telehealth may work for a public health authority, or they may work for telehealth providers like Teladoc under titles such as Deputy Medical Director or Medical Director. These professionals may be responsible for providing clinical oversight, improving internal processes, and maintaining medical standards.
Additional responsibilities of a director of telehealth may include:
Conducting audits of patient cases and reports

Training and supporting physicians within the network

Establishing relationships with hospitals, clinicals, and medical practices
Directors of telehealth may initiate and oversee new programs, such as virtual video visits or text communication between patients and providers.
Health-Focused Charity Executive Director
Canada is home to many healthcare charities that seek to improve the quality of health for people across the country. The leaders of these charities tend to have Executive Director titles and are responsible for day-to-day operations, fundraising, and overseeing the execution of the organization's mission. Health charities may be focused on a specific medical condition such as cancer, a specific population such as the elderly, or a specific public health concern such as mental health.
Responsibilities of a health-focused charity executive director may include:
Developing and implementing a strategic plan for the organization's growth and sustainability

Partnering with fellow leaders and organizations for maximum positive impact

Serving as a spokesperson to the broader community
Executive directors guide vision and direction so that the teams they lead can implement dynamic programs and services.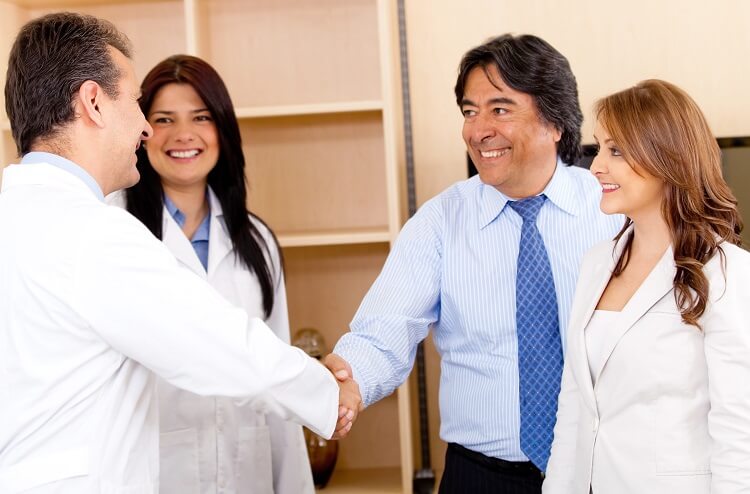 Advance Your Career through the online Executive Master of Health Administration at the Telfer School of Management
Do you want to lead a hospital or long-term care facility to new heights? Are you eager to take the years you have spent in the healthcare industry and channel them into strategic leadership? The online Executive Master of Health Administration through the Telfer School of Management at the University of Ottawa (Telfer Executive MHA) can prepare you for your next steps.
The first and only program of its kind in Canada, the Telfer Executive MHA brings together healthcare and business management to prepare graduates for senior-level health administration jobs. With coursework covering healthcare systems and policy, leadership and management, information technology and data analytics, innovation and change in healthcare, and more, graduates will be prepared to lead and improve organizations with confidence.
This triple-crown accredited program is designed for working adults and features advanced, sector-specific courses with the management foundations that today's healthcare leaders need. The online Telfer Executive MHA offers three intakes per year, flexible coursework, and can be completed in just two years.
Prepare to lead the future of the healthcare industry. Learn more about Telfer's online Executive Master of Health Administration program.