What is Health Administration?
Health administrators provide strategic and operational leadership in clinical settings across the world. The health administration profession extends beyond the emergency room and the general practitioner's office to all facets of the healthcare industry.
The breadth and depth of health administration roles offer a variety of career options for experienced leaders. Healthcare professionals need insights into potential roles, responsibilities, and in-demand skills as they seek executive-level positions.
Job Responsibilities for Health Administrators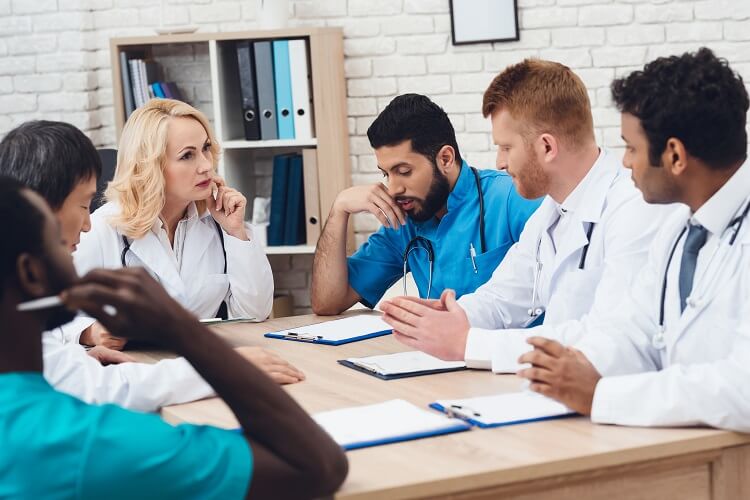 The Canadian Institute for Health Administration ( CIHA) reported more than 3 million inpatient hospitalizations in 2019-2020. This figure doesn't account for outpatient visits, telemedicine appointments, and other experiences with clinicians. The daily work of health administrators in the following areas establishes positive environments for patients.
Human Resources and Operations
Health service managers and executives need fully staffed positions to serve the public. An ongoing task for any health administrator is to recruit and train frontline workers. Administration tasks may include directly producing schedules or developing policies to ensure full staffing.
An important component of a health administrator's job involves compliance with applicable laws. Health administration intersects with legal requirements ranging from patient privacy to medical records. Healthcare leaders build regulatory compliance structures that meet the five priorities set by the Canada Health Act of 1984:
Public Administration

Comprehensiveness

Universality

Portability

Accessibility
Every point of contact in the healthcare industry takes place in facilities with rigorous health and safety standards. Doctors and nurses need equipment operating at peak efficiency to help their patients. Health administration professionals work with facilities managers to maintain high standards in these areas.
Planning and Budgeting
Healthcare administrators across the country are tasked with developing and maintaining budgets. The CIHA reported $55 billion CAD in expenditures by Canadian hospitals in 2019-2020. The average hospital in Canada spent its budget in the following ways:
Staff compensation (68%)

Medical supplies (12%)

Miscellaneous costs (6.8%)

Medical equipment (5.6%)

Drugs (5.2%)
Public hospital leaders work within budgets defined by provincial or territorial funding each year. There are also private clinics that rely on patient fees to cover specialty care or non-covered services. Health administrators in public and private settings track finances within these constraints.
Financial considerations are interwoven into the strategic planning of healthcare leaders. Administrators set quarterly, annual, and long-term goals to drive their teams to improve performance. Health administration priorities range from improved staff morale to increased efficiency and quality of care.
Collaboration and Community Outreach
Health service leaders encourage collaboration within their organizations to advance care initiatives. Removing silos between departments, working groups, and facilities allows quicker responses to new health issues. A high level of collaboration also fosters innovative efforts to deal with ongoing challenges.
The frontline work of caring for the public requires working relationships among community stakeholders. Administrators can reduce friction in high-pressure environments through frequent contacts with groups including:
Public health officials

Public safety officials

Social service providers

University researchers
Healthcare providers are also integral to developing healthy habits in their communities. Administrators work with community groups on preventive care, active lifestyle, and seasonal health campaigns. Outreach efforts informed by data and good marketing practices can address community health obstacles.
Health Administration Career Opportunities
The health administration profession encompasses hundreds of job titles and work environments. Administrators leverage their specialized skills in healthcare environments including:
Health-focused charities

Medical equipment and pharmaceutical companies

Specialist care facilities

Primary care hospitals and clinics

Provincial and territorial health agencies
Doctors and nurses with health administration degrees can move into jobs as patient care service directors, chief nursing officers, and more. Business-minded leaders can concentrate on the healthcare industry as they seek roles as chief operating officers and directors of telehealth. Abundant opportunities are in sight for administrators who build the skill sets sought by healthcare providers.
Skills Needed for Success in Health Administration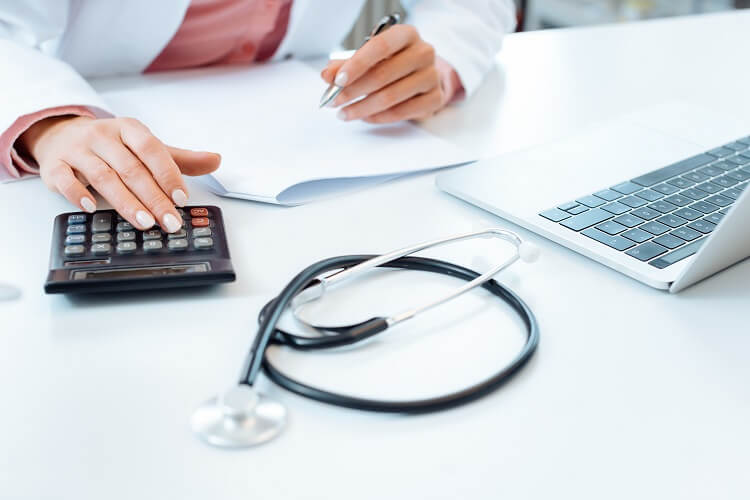 Public and private providers are seeking strong interpersonal and technical skills from their employees. Health Canada - the country's health policy agency - emphasized this mixture in its Human Resources Strategic Plan. This long-term strategy sets five attributes for a modern healthcare workforce:
Adaptive and scalable teams for evolving needs

Collaborative environments

Creativity and innovation

Leveraging staff diversity

Technology and media savviness
Business acumen, policy knowledge, and comfort with the latest technology are essential technical skills for administrators. The key variables to a health administrator's success, however, involve their relationship-building skills. The Government of Alberta lists the following interpersonal talents needed for success in this field:
Building consensus with diverse stakeholders

Negotiation skills

Public speaking and presentation skills

Strong organizational skills
Successful administrators are driven by a desire for continuous improvement to add new skills throughout their careers. Changing trends and technologies in healthcare require agile leadership that can accommodate new ideas. These skills can be built by completing a graduate degree in health administration.
Advancing Health Administration Careers at the Telfer School of Management
The Telfer School of Management at the University of Ottawa designed its online Executive Master of Health Administration (Telfer Executive MHA) with industry demands in mind. Experienced professionals learn the skills needed for executive health administration roles in two years of online courses. The program's courses emphasize the following themes that are integral to professional success:
Healthcare Systems and Policy

Leadership and Management

Data Analytics and Information Technology

Innovation and Change in Healthcare
Prospective students may be considering an online Telfer Executive MHA or an EMBA with a health emphasis. Telfer's online Executive MHA focuses on the convergence of business and healthcare, while EMBA programs examine healthcare as one of many industries. The online Telfer Executive MHA is entirely focused on health administration research and practical experiences needed by data-driven leaders.
Online Executive MHA students benefit from Telfer's sterling reputation for academic excellence. The school holds a triple-crown accreditation from AACSB, AMBA, and EQUIS, a level of recognition reached by only 1% of global business schools. This international recognition has attracted faculty with industry experience who can help students prepare for executive roles.
Learn more about Telfer's online Executive Master in Health Administration degree.