10 Famous Canadian Engineers
Canada is one of the top countries in the world for students to pursue STEM courses. The Canadian government provides exceptional support to STEM-related research, training, and development to encourage innovation. As a result, the country has produced famous Canadian engineers who are integral in world-renowned engineering projects, from inventors to astronauts.
According to Randstad's Top Jobs Trending in Canada in 2022 list, jobs as an Engineer and Mechanical Engineer are surging. Randstad also released the Best Jobs in Engineering in 2022 list and found that the top skill for engineers in 2022 is project management.
Students enrolled in an online Master's in Engineering Management program learn in-demand skills needed across various sectors. Canadian engineers work in energy, construction, manufacturing, and help design, build, and maintain infrastructure. Discover some of the most famous Canadian engineers who used their unique skills to make a difference.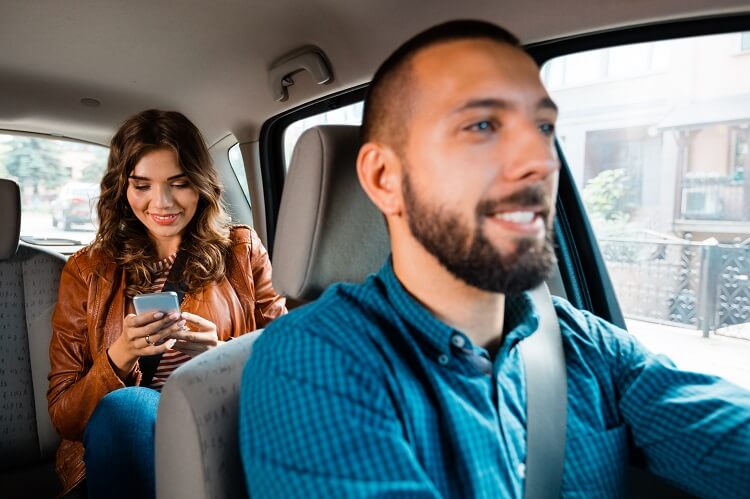 Garrett Camp
Garrett Camp is a Canadian entrepreneur famous for co-founding Uber and building the web-discovery tool, StumbleUpon. As of 2022, Camp has an estimated net worth of $2.7B. Camp is a famous Canadian engineer born and raised in Calgary, Alberta, Canada. He graduated with a bachelor's in electrical engineering and later earned a master's degree in software engineering, researching collaborative systems, evolutionary algorithms, and information retrieval.
In an effort to create a significant global impact, Camp started the Camp Foundation, a non-profit research organization whose mission is to support research into infrastructure, sustainability, and conservation projects.
Monique Frize
Monique Frize is a trailblazing Canadian engineer and professor. She was the first woman to graduate from the University of Ottawa's Bachelor's of Applied Science in Electrical Engineering program and has had a successful career in higher education and the public sector.
Frize was born and raised in Montreal. She was introduced to Electrical Engineering by a young man she met playing bridge. She fell in love with the field - and the young man - and a year later they were married and she began school. Sadly, he passed away soon after, and Frize vowed to finish the degree for him. Frize went on to earn a long list of accomplishments, including; first Chair of the Clinical Engineering Division for the International Federation of Medical and Biological Engineering, named Fellow of the Canadian Academy of Engineering, several honorary degrees, and was inducted into the Order of Canada.
Today, Frize is a distinguished research professor and professor emeritus at Carleton University. She is a major inspiration and supporter of women in stem and has spearheaded many initiatives to encourage more women to enter stem, especially engineering. Her advice for young women in STEM? "As long as you're better tomorrow than you were yesterday, then you're making progress."
David Baszucki
David Baszucki is a Canadian-born American entrepreneur, engineer, and innovator, best known as the Founder and CEO of the Roblox Corporation. Roblox is a social gaming platform that allows kids and teens to play with fellow gamers online.
Baszucki studied engineering and computer science and graduated as a General Motors Scholar in electrical engineering. After completing his engineering education, together with his brother, Greg Baszucki, he founded the company Knowledge Revolution, which was based around the distribution of Interactive Physics. His interest in software evolved into the inception of his widely used social gaming platform.
Jade Raymond
Jade Raymond is a Canadian video game producer known as one of the creators of the Assassin's Creed and Watch Dogs franchises. Raymond was born and raised in Montreal, Quebec. Raymond earned a bachelor's in science and majored in computer science before landing her first job as a programmer for Sony. As a female game producer, Raymond is a trailblazer in her industry. She currently serves on the Board of Directors of WIFT-T, an organization dedicated to advancing women across film, television and screen-based industries.
Rob Pike
Rob Pike is a famous Canadian software engineer who co-created the programming language Go. As a software engineer, Pike has written books (The Practice of Programming), worked for Bell Lab, and is currently employed with Google. As an established software engineer, Pike is passionate about the evolution of technology, including cloud computing, open-source architecture, and how the community of developers responds to the industry.
Clyde Klotz
Clyde Klotz is a Canadian television art director and production designer. Klotz has worked as an assistant art director on television series filmed in Vancouver, including The Hitchhiker, 21 Jump Street, and The X-Files, and as an illustrator on the films This Boy's Life and Look Who's Talking Too. Production designers are responsible for the visual concept and oversee varied logistics of filmmaking, including schedules, budgets, and staffing. Klotz leveraged his engineering skills to enhance filmmaking efforts and improve outcomes on set.
Bob Rock
Bob Rock is a Canadian record producer, recording engineer, guitarist, and songwriter. Bob Rock has produced top-selling albums by The Cult, Mötley Crüe, Metallica, Bon Jovi, Our Lady Peace, Simple Plan, Michael Bublé, and many others. Rock was born in Winnipeg, Manitoba, and grew up playing guitar in Langford, British Columbia.
Rock has won multiple Juno Awards for Recording Engineer of the Year, Best Producer, Composer of the Year, and was inducted into the Canadian Music Hall of Fame, Juno Awards (2007). Rock demonstrates that engineering and creativity can intersect in an exciting music career.
Sandford Fleming
Sir Sandford Fleming was a famous Canadian engineer and scientist. He was a civil engineer and scientist who was the premier railway engineer of Canada in the 19th century. Sir Fleming was born in Scotland and emigrated to Canada in 1845. He trained to become an engineer in Canada, and by 1857 he had become chief engineer for the Ontario, Simcoe, and Huron Railway.
The Canadian government selected Sir Fleming to survey for the route of the first railway link from Quebec City to Halifax. He became chief engineer to construct the resulting Intercolonial Railway, part of the Canadian National Railway. His work on Canadian railways revolutionized transportation and supply chains across the country.
Elijah McCoy
Elijah McCoy was a Canadian mechanical engineer and inventor, best known for devising lubrication systems and devices for trains. His parents escaped Kentucky via the Underground Railroad and he was born in Colchester, Ontario, in 1844. He passed away in 1929, at the age of 85.
McCoy was interested in mechanics from a young age, and left to study in Scotland when he was 15. When he returned, racial barriers made it difficult to find employment. This led him to accept a job as fireman and oiler for Michigan Central Railroad, where he invented a lubricating cup that allowed trains to run continuously without having to pause for manual lubrication. This would be the first of the 57 patents he obtained over the course of his life, many of which were related to lubrication.
Alexander Graham Bell
Alexander Graham Bell is arguably one of the most famous Canadian engineers, known as the inventor of the telephone. Bell was born in Edinburgh, Scotland, and immigrated to Canada in 1870. Throughout his life, he was a scientist, inventor, and engineer focused on aeronautics, hydrofoils, and optical telecommunications.
Bell is credited with inventing the first functional telephone and co-founding AT&T, a major telecommunications company in the United States. Bell's mother was partially deaf, and his father taught elocution to the deaf, influencing his later career choice working as a teacher of the deaf.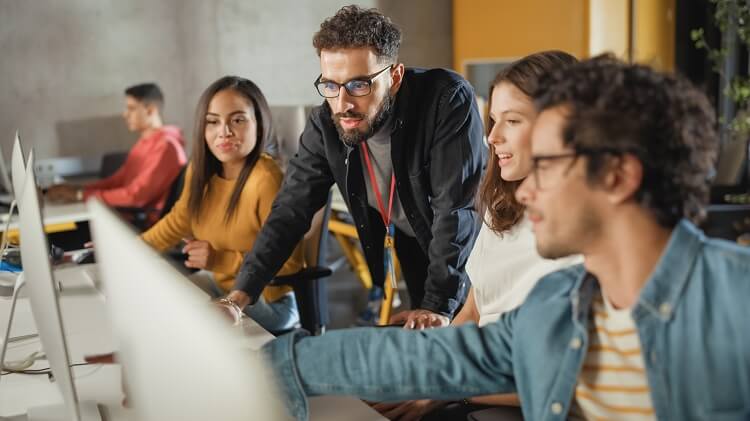 Lead the Future of Engineering With a Master's in Engineering Management
The University of Ottawa's Master's in Engineering Management (MEM) degree builds your engineering management and leadership skills. In this program, you will improve your ability to mobilize money, people, and technology to analyze, innovate, optimize, and excel.
If you are looking to build management skills for an engineering environment, the uOttawa MEM will take you there with analytics, advanced project management, product innovation, and operations best practices to enable you to advance and manage engineering teams effectively and efficiently. 
Take the next step with a flexible, online Master of Engineering Management degree from uOttawa.