For more than 30 years, uOttawa has educated engineering students with an in-depth, industry-oriented program jointly developed between the Telfer School of Management and Faculty of Engineering. uOttawa offers the only 100% online MEM degree program in Canada. As part of our Transformation 2030 Initiative, the university is moving toward a more agile, connected, impactful, and sustainable future. 
uOttawa is committed to: 
Transformative Learning  
Cutting-Edge Research 
Vibrant Franco-Ontarian and Franco-Canadian Culture 
Sustained Commitment to Our Community 
Outstanding Leadership and Management 
Effective Governance

#1 Hub in Canada,
#1 Tech Concentration in North America

Ranked in the top 2% of universities worldwide
by Times Higher Education

Founding member of U7 Alliance – an organization of top schools from G7 countries

Ranked #7 among universities in Canada
and #145 worldwide
With a focus is on transformative learning, cutting-edge research and outstanding leadership and management, uOttawa ranks among the top 150 universities globally, #7 in Canada and is networked with one of Canada's strongest tech hubs. Our instructors are experienced engineering / technology managers with 10+ years of international experience based from this #1 hub.
The university has a vibrant Franco-Ontarian and Franco-Canadian culture, representing the largest bilingual (English/French) university in the world. uOttawa has an internationally recognized reputation for excellence in higher education since 1848. Our advances in engineering make uOttawa a unique place to learn, grow and excel. uOttawa offers Canada's only 100% online Master of Engineering Management program, providing a world-class learning experience to enable you to study while you work.
uOttawa's Accreditations
Our online MEM program is developed in collaboration between our Telfer School of Management and Faculty of Engineering to bring the best of both business and engineering disciplines. uOttawa's Engineering Faculty is fully accredited by the Canadian Engineering Accreditation Board (CEAB) to ensure our graduates are among established global leaders in the engineering field and to ensure our programs meet national standards.
The Telfer School of Management is accredited by the top business school accreditation agencies, which means our faculty are too. In fact, we are one of the select business schools in the world to hold the 'Triple Crown' Accrediation, from the Association to Advance Collegiate Schools of Business (AACSB), the Association for Masters of Business Administration (AMBA), and the EFMD Quality Improvement System.
Q&A with David Large, MEM Co-director
Close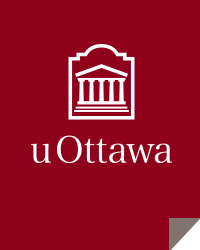 To determine if this program is a good fit for you, request information to learn more about:
Get your guide for details about the Online Engineering Management Degree programs. Receive information such as:
Get your guide for details about the Online Executive Master of Health Administration program. Receive information such as:
Admissions Requirements
Tuition Costs
Start Dates and more