uOttawa Online Experience
At uOttawa, you will develop advanced knowledge through a flexible, part-time, 100% online learning experience. You will broaden your skills in leadership and management to become a more effective engineering team leader.
You will connect with – and establish relationships with – accomplished and seasoned faculty industry experts and your fellow students in an engaging, online platform.
Study from Anywhere
There are no on-campus residencies required, so you will never need to visit the campus.
Committed to Your Success
At the beginning of your first term, you will be assigned a Student Success Advisor who will offer one-on-one support throughout the program.
24-7 Access
All coursework is available through Desire2Learn's Brightspace learning management system, a worry-free technology platform that is accessible 24 hours a day. This is where you can access course information such as course outline and supplemental materials.
Everything in Brightspace is organized in an easy-to-navigate format with a calendar function to keep you apprised of tasks and deadlines. You can participate in discussion groups, interact through email and other tools, and get your questions answered by uOttawa's responsive faculty industry experts.
Brightspace gives you the flexibility to work whenever and wherever convenient to coordinate well with your professional and personal obligations.
In addition, uOttawa makes registration easy with an online student portal called uOzone. Here, you'll find all the essential tools you need for a successful online learning experience.
E-Proctoring
uOttawa engineering faculty does not use e-proctoring for their exams, assignments, or projects.
Close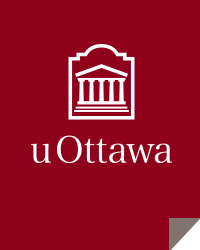 To determine if this program is a good fit for you, request information to learn more about:
Get your guide for details about the Online Engineering Management Degree programs. Receive information such as:
Get your guide for details about the Online Executive Master of Health Administration program. Receive information such as:
Admissions Requirements
Tuition Costs
Start Dates and more