Top 7 Healthcare Trends of 2023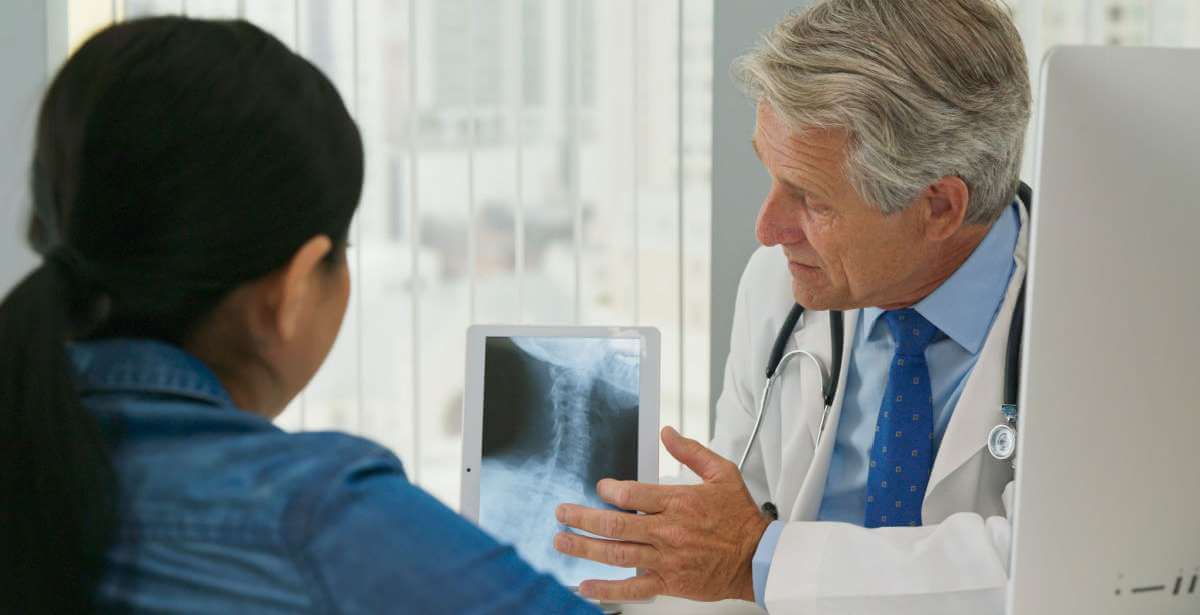 Rapid changes in technology are propelling innovation in nearly every sector of Canadian life — and the healthcare sector is no exception. Key stakeholders in the healthcare space, including hospital administrators, clinicians, and researchers, are paying close attention to how new healthcare trends are impacting patients in 2023.
Some key emerging trends in Canada's healthcare system include the evolution of artificial intelligence and wearable technology in medicine, innovation development in telehealth, and the expansion of mental health treatment. These trends also feed off each other, creating an ecosystem of brand-new healthcare solutions that are complex and exciting. Let's take a look at seven of the biggest trends in healthcare that providers and industry insiders are excited about.
1. Artificial intelligence will become more integral to how providers care for patients
Artificial intelligence (AI) has seemingly endless applications for patients and medical professionals. Predictive algorithms can analyze electronic medical records to flag potential health risks, assess MRIs and CT scans to spot abnormalities the human eye might miss, develop new drugs and treatment strategies, and make treatment recommendations based on a patient's personalized genetic profile.
Industry professionals will be making big decisions about how and where to incorporate AI, and healthcare administrators would do well to be prepared to discuss how to implement AI ethically and strategically. The Telfer School of Management at the University of Ottawa offers a course in their online Executive Master of Health Administration program on making data useful to healthcare managers as well as coursework on ethics and strategy that could be helpful for navigating this healthcare trend.
2. Telehealth will expand the scope of how and where healthcare happens
The COVID-19 pandemic may have receded, but some telehealth practices adopted during the pandemic appear to be here to stay in the Canadian healthcare system. Patients, providers, and healthcare system administrators have grown much more comfortable with using remote options for preventative care appointments.
Remote monitoring and virtual consultations are likely to trend even higher in healthcare settings in 2023. Telehealth helps to relieve an overburdened hospital system while connecting patients with providers who can address their concerns without the wait. Healthcare administrators will be watching carefully to keep the quality of care consistent even as remote practice guidelines continue to evolve.
3. Wearable devices will provide insight into patient treatment
Wearable devices that collect data for patient and physician reference are becoming more and more sophisticated. Glucose monitors, blood pressure monitors, fitness trackers, and sleep trackers are just a few examples of this healthcare trend.
These devices empower patients by giving them information. Telfer PhD Alex Chung looked into how wearable devices can contribute to forming healthier habits and facilitate behaviour change for his thesis. Chung himself implemented what he learned from his research to implement healthy habits and maintain his active lifestyle.
In addition, physicians are able to use wearable devices to track how treatment plans are working and if adjustments need to be made. Huge data sets assembled through wearable devices might also play a key role in understanding health at a population level. Healthcare administrators who have studied data analysis and health informatics will be at the forefront of deciding how to use these massive and incredibly valuable data sets.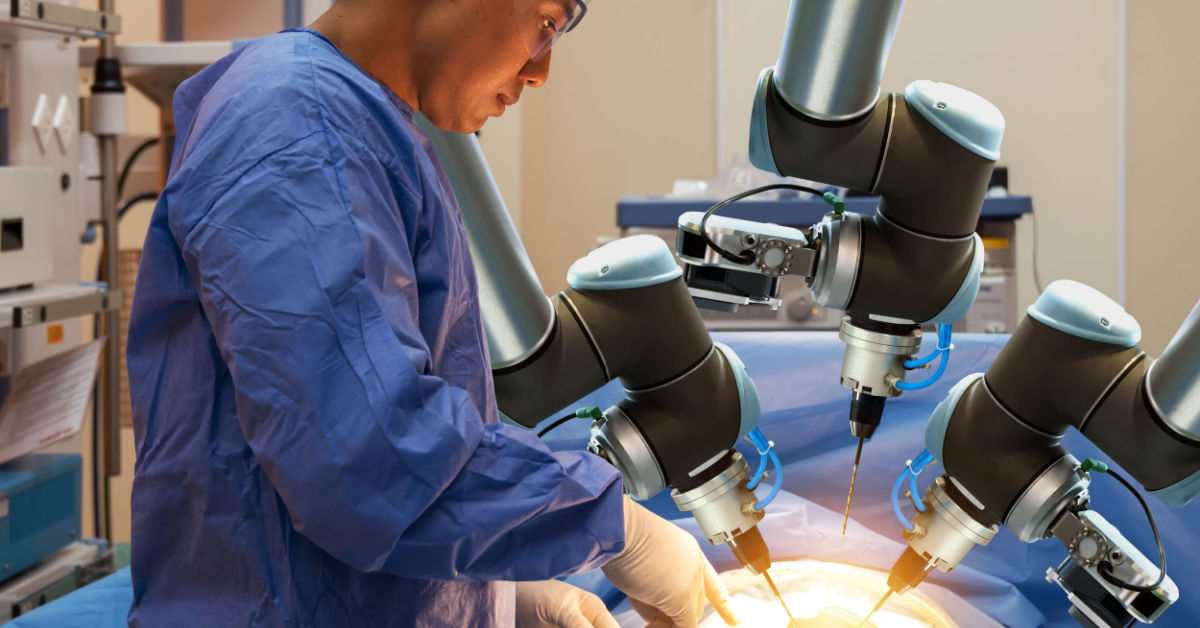 4. Centralized data and electronic medical records could mean changes in the healthcare system
Electronic medical records make it easier to administer care virtually. This method of record-keeping also makes it easier for healthcare professionals to work together as a team on one patient's care. This is especially helpful for people with a complex medical history or a chronic health condition.
Another byproduct of medical records going digital is the ability to centralize large amounts of patient information. This provides all sorts of insights. Administrators can see if care is being distributed equitably amongst income groups, analyze which treatments have the best return on economic investment, and forecast health conditions that are expected to be on the rise within the next decade or two.
Telfer Professor Lysanne Lessard points out that more centralized record-keeping will actually allow for a complete picture of the Canadian healthcare system and improvements that benefit all.
5. Innovation in mental healthcare will take centre stage
Healthcare that addresses anxiety, depression, and substance use disorders for Canadians is more important than ever. The Canadian Centre for Addiction and Mental Health (CAMH) reports that each year, one in five Canadians will experience a mental illness. The Mental Health Strategy for Canada is now recommending that the proportion of healthcare spending that is devoted to mental health be raised to 9%.
The good news is that mental healthcare is becoming more accessible. In addition to telehealth visits with providers, mental health apps and online group therapy are making a positive difference in patient lives. Administrators are also focusing on integrating mental healthcare into everyday life, advocating for primary care settings to include a mental health component, and helping employers contract mental health training for their managers.
Erasing stigmas around mental health conditions and making mental healthcare more accessible for underserved communities are also coming to the forefront. Administrators who are trained in human resource management with courses like those offered in the Telfer School of Management's online Executive Master of Health Administration (EMHA) will be better prepared to address the growing focus on mental health.
6. The role of primary care providers will continue to evolve
The health system in Canada has been strained in recent years by a lack of primary care providers (PCPs). Many Canadians wait months to see a provider and end up relying on hospitals for non-emergency care. At a forum recently hosted by the Telfer School of Management, a virtual panel of hospital administrators and medical professionals noted the need for a more proactive, preventative approach.
By incorporating several of these aforementioned emerging healthcare trends, primary care providers can expand the scope of their practice. Artificial intelligence, wearable devices, and telehealth are tools that allow PCPs to monitor patient health in ways that save time while simultaneously improving outcomes.
7. Healthcare administrators will continue to shape the future of the healthcare system
With a master's degree in health administration, you can get a front-row seat to the way that healthcare in the Canadian system is adapting to better serve patients. Telfer's Online Executive MHA program focuses on emerging healthcare trends, with coursework that emphasizes technology, data analysis, and policy developments. Telfer EMHA graduates are equipped to be effective senior leaders in the healthcare sector, needed to build a better Canada.
Learn more about how Telfer's online Executive Master of Health Administration degree can take you to the next step in your career in healthcare management.