How is Engineering Management Different from Management in General?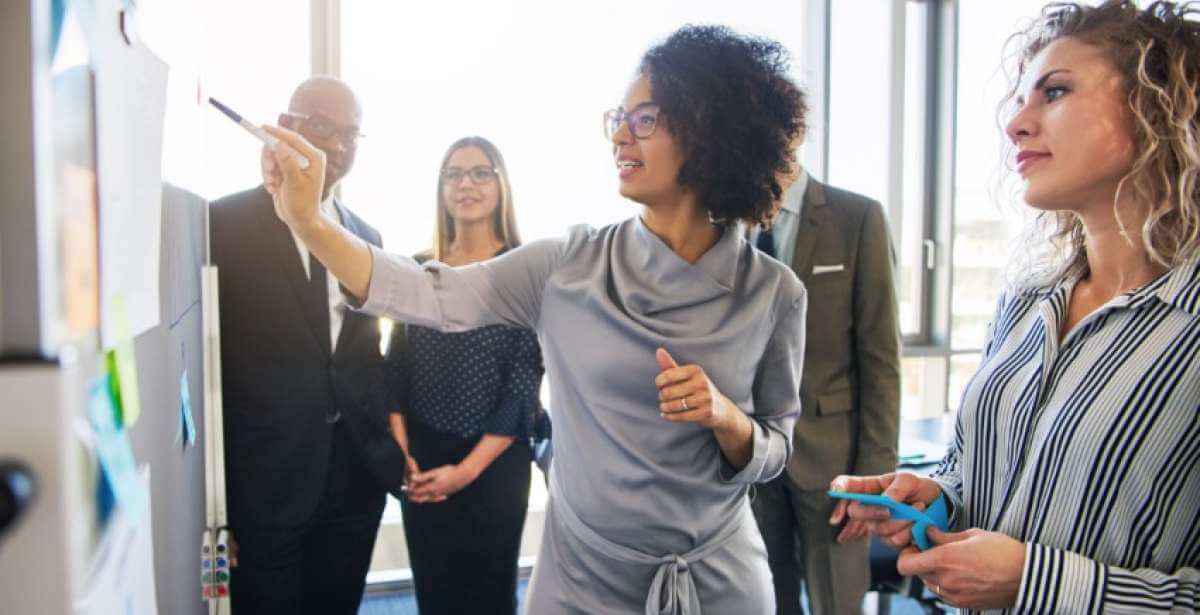 If you are interested in advancing your engineering career, leading teams, and cultivating company growth within your current company or in a new position, you may be wondering:
How is engineering management different from management in general?
What does a master's degree in engineering management teach that other management programs do not?
Which program is the best fit for engineers who want to develop as leaders in the field?
These are important questions for engineers to ask as they seek to determine the best next step on their professional pathways. Understanding the similarities and differences between a masters in engineering management program and other management degree programs can help empower engineers to make the best decision for them so that they can create positive change in their careers and for their companies, customers, and communities.
What is a Master's in Engineering Management?
A master's in engineering management (MEM) degree program is uniquely tailored to engineers and STEM professionals. Students in such programs learn about engineering-specific management practices such as:
Managing the evolution of technology
Implementing data analytics processes
Conducting advanced project management
Performing product innovation and operations management tasks
The coursework in a master's in engineering management degree program prepares students to lead in the field of engineering by better mobilizing resources, employees, and technology. The main areas of focus in MEM curriculum tend to include:
Budgets/Financing
Project Management
People Management and Leadership
Analytics-driven Decision Making
Product Innovation Management
Operations Management
A master's in engineering management degree program is a leadership-strengthening educational experience that is intentionally industry-oriented.
How Does a Master's in Engineering Management Differ from a Master of Business Administration?
While a MEM degree is industry-specific and specifically designed for engineers and STEM professionals, an MBA is much more general. An MBA degree program teaches a broad range of business knowledge.
Designed for executives, C-suite professionals, and business leaders, many MBA programs will offer the students the opportunity to tailor their degree programs somewhat by choosing tracks that emphasize subject areas such as:
Marketing
Finance
Accounting
Organizational behavior
While MBA programs may offer specialized tracks, they are designed for professionals who want to lead in various types of businesses. On the other hand, MEM programs are created with engineers and STEM professionals in mind. For professionals in the fields of science, technology, engineering, or mathematics who want to become industry leaders, a Master's in Engineering Management is likely to be the best choice.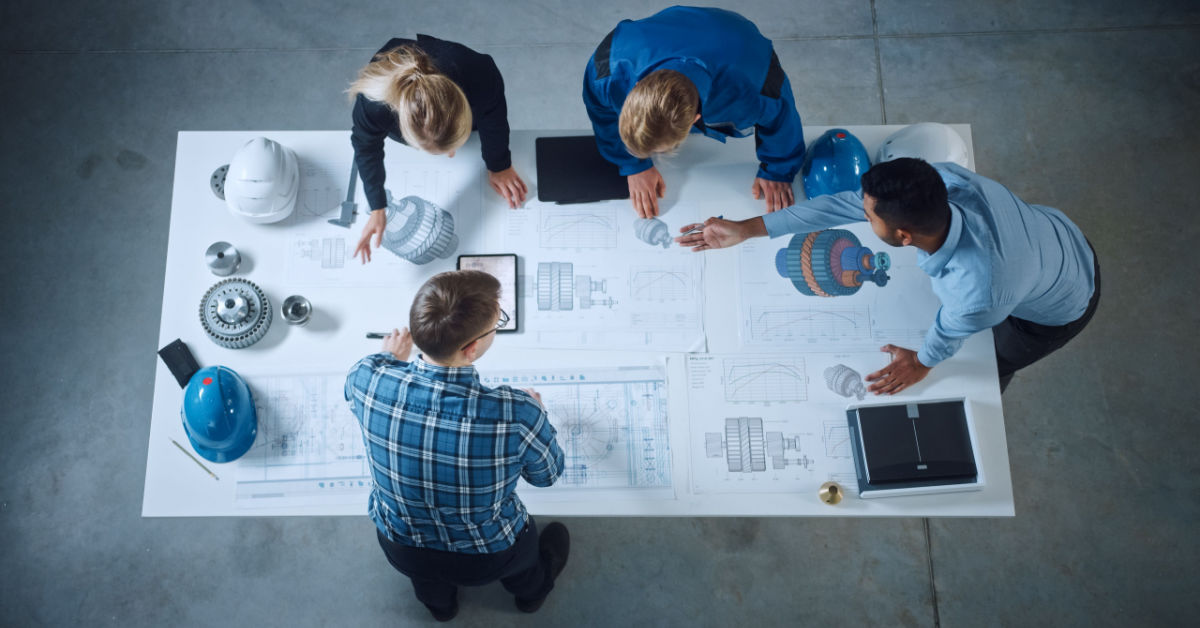 What Can I Do with an Engineering Management Master's Degree?
There are a long list of jobs available to professionals who have earned a Master's in Engineering Management degree. From mechanical engineering to software development and machine learning to mining, the need for qualified engineering managers is large. In fact, the Job Bank of Canada predicts that growth in the engineering management profession will be greater than the average for all occupations through 2028.
Consider some of the possible roles—including job descriptions and salary potential—for engineering manager positions.
Engineering Project Manager
Engineering project managers lead and direct teams that are working on engineering projects. The engineering project manager works to improve efficiencies and encourage productivity and innovation. They may be responsible for the project budget, pricing materials and supplies, and preparing proposals and reports.
Additional responsibilities of an engineering project manager may include establishing and enforcing safety guidelines, establishing project deadlines, and using data analysis to make high-quality, informed decisions. Glassdoor estimates that the average salary for an engineering project manager is $99,351 per year.
Software Development Manager
A software development manager typically leads a team of professionals such as software developers, software engineers, and computer scientists. Their goal is to guide their team in creating an excellent piece of software while maintaining a reasonable schedule and staying on budget. Software development managers guide the software development process from beginning to end, overseeing everything from initial plans to delivery of the final product to customers.
Software development managers work in many sectors, including healthcare, retail, and gaming. According to Glassdoor, the average salary for software development managers in Canada is $134,223.
Machine Learning Engineer Manager
Machine Learning Engineer Managers oversee teams who build, test, and apply machine learning models. They may facilitate collaboration with other teams such as data science, product innovation, and marketing. Machine learning engineer managers lead strategic planning, define metrics of success, and encourage team members to deliver high-quality work efficiently.
Major companies who hire machine learning engineer managers in Canada include Twitter, Google, Yelp, and Accenture. While Talent reports that entry-level machine learning engineers start at $96,250 per year, those who are most experienced earn up to $185,250 annually.
Additional Engineering Management Roles
The three roles covered above are just the tip of the iceberg when it comes to exciting roles in engineering management. A Master's in Engineering Management degree prepares engineers and STEM professionals for additional management and leadership roles such as:
Chemical Engineering Manager
Civil Engineering Manager
Electrical Engineering Manager
Geotechnical Engineering Manager
Mechanical Engineering Manager
Mining Engineering Manager
Structural Engineering Manager
Aerospace Engineering Manager
Software Engineering Manager
Project Manager
Senior Data Scientist
Product Manager
Become a Leader in Your Field with an Online Master's in Engineering Management Degree from the University of Ottawa
Do you want to expand the possibilities for your career? Are you interested in leading teams, managing projects, and collaborating with others to innovate products and solutions? If so, the online Master's in Engineering Management degree program at the University of Ottawa could be the ideal next step for you.
The uOttawa MEM program takes place 100% online with no on-campus residencies required. With no GRE or GMAT requirement and three convenient start dates, the program is intentionally designed to accommodate working professionals. The online format is flexible and modular so that students can continue to keep their personal and professional obligations while completing their coursework.
Application Requirements
Are you wondering if you qualify for the uOttawa online MEM program? The program requires the following in order for prospective students to be eligible for the program:
Bachelor's degree with a specialization or major in engineering, computer science or physical science and a minimum admission average of 70% (B)
Minimum of two years' engineering work experience
Two letters of recommendation
Resume
$110 application fee
Elective Concentrations
The uOttawa online Master's in Engineering Management degree program features four elective concentrations so that students can tailor their coursework to their career aspirations.
   Advanced Project Management
This specialized module teaches students:
A greater level of technology project management detail
The complexities of project information management
The factors that can put projects at risk, and how to manage them
   Data Analytics
This concentration focuses on:
Descriptive and predictive analytics models
Business intelligence and performance management
The fundamentals of big data and big database management (NoSQL)
   Operations Management
As students in this module, engineering managers to-be learn:
Six Sigma Green Belt tools and techniques
A body of knowledge related to the field of operations
How to analyze and strategize regarding supply chain management
  Product Innovation Management
This specialization teaches students how to:
Examine factors that enhance organizational creativity
Develop and implement trial plans for design simulations, experiments and prototyping
Apply best practices in product development and engineering management
Take your career to new heights with a flexible, online Master of Engineering Management degree from uOttawa.