Is an Engineering Management Degree Right for You?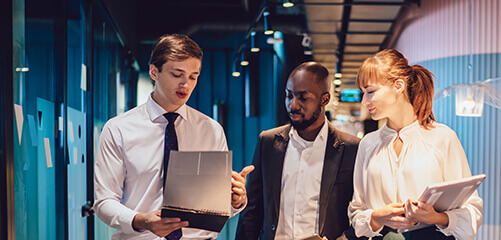 If you are looking to build management skills specifically for an engineering environment, the uOttawa MEM will take you there with analytics, advanced project management, product innovation, and operations best practices to enable you to advance and manage engineering teams effectively and efficiently.
Essential Engineering Management Skills

As a team leader or future team leader, you will broaden and deepen your management skills as well as stand out in the job market with a graduate degree focused on engineering management. Improve your projects and processes with an education from uOttawa, ranked among the top 150 universities in the world by Times Higher Education.

Focus on Latest Analytics

Go deep into crucial data analytics knowledge to better predict, analyze, and monitor risk, and contribute to informed decision-making. Learn applications that can streamline your processes and have a significant impact on your engineering projects and teams.

Improve Product Development

Develop the knowledge and skills of engineers and scientists in the management of people, projects, resources and organizations involved in new product development. Master methods for enabling, fostering and implementing high levels of creativity and innovation.