Engineering Leaders Are Critical
Engineering managers are essential for overseeing projects, people and processes. They inspire new ideas, create plans and initiatives, build teams and communicate effectively. The role has always been an important one, but in times of crisis the need for leaders is underscored. Engineering managers are critical to their teams as they oversee large-scale projects and operations to keep industries running smoothly.
Randstad lists a number of industries trending during the pandemic, including engineering and architecture. Building sites related to critical infrastructure, transit and housing remain active, they noted. Affordable housing is a concern and, as a result, a variety of engineering jobs are in high demand in some Canadian provinces.
Make the Future Happen Now
uOttawa's Master of Engineering Management degree program prepares engineers to lead teams efficiently and effectively with essential core courses that position you to better mobilize money, people and technology. In addition, you'll be prepared to analyze, innovate, optimize and excel with engaging specialized modules. You can choose two in the areas of Advanced Project Management, Data Analytics, Operations Management and Product Management and Innovation to tailor your curriculum. You'll graduate with the in-demand skills needed to advance in your current and future roles.

#1 Hub in Canada,
#1 Tech Concentration in North America

Ranked in the top 2% of universities worldwide
by Times Higher Education

Founding member of the U7 Alliance – an organization comprised of top universities from G7 countries

Ranked #7 for Best university in Canada
and #145 Worldwide
With a focus is on transformative learning, cutting-edge research and outstanding leadership and management, uOttawa ranks among the top 150 universities globally, #7 in Canada and is networked with one of Canada's strongest tech hubs. Our instructors are experienced engineering / technology managers with 10+ years of international experience based from this #1 hub. The university has a vibrant Franco-Ontarian and Franco-Canadian culture, representing the largest bilingual (English/French) university in the world. uOttawa has an internationally recognized reputation for excellence in higher education since 1848. Our advances in engineering make uOttawa a unique place to learn, grow and excel. uOttawa offers Canada's only 100% online Master of Engineering Management program, providing a world-class learning experience to enable you to study while you work.
Close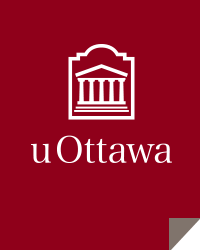 To determine if this program is a good fit for you, request information to learn more about:
Get your guide for details about the Online Engineering Management Degree programs. Receive information such as:
Get your guide for details about the Online Executive Master of Health Administration program. Receive information such as:
Admissions Requirements
Tuition Costs
Start Dates and more