Close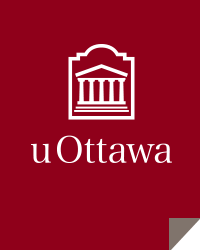 Get your guide for details about the Online Engineering Management Degree programs. Receive information such as:
Admissions Requirements
Tuition Costs
Start Dates and more
Admissions
Where can I find instructions on how to apply?
What language are courses taught in?
The program will provide an appropriately supportive environment for francophone students to develop professional competence in technical English at their own pace. Students have the right, as stipulated in the University's bilingualism regulations (Academic Regulations I-2), to complete all their work, including their project, in the official language of their choice (French or English). There are fully bilingual professors and advisors who can support students in French. If market research and / or student demand indicates there are sufficient numbers, the program is prepared to provide courses in French. At the moment, the on-campus and online version of the program only provides courses taught in English. Applicants whose first language is neither French nor English must provide proof of proficiency in the language of instruction.
What is the course load and cadence of the MEM program?
The program is flexible and part-time, with each term comprising two courses (six credits). Alternatively, you may choose to take only one course per term. Terms are 15 weeks in length and include 12 weeks of instruction, one week for reading and/or midterms, and a two-week period for final exams.
When does the program start?
uOttawa has made this program flexible for working professionals and as such, offers three start dates/intakes in the calendar year: Fall, Winter and Spring-Summer.
Can the MEM degree be tailored based on my career goals?
Yes. There are four concentrations available within the MEM degree program: Advanced Project Management, Data Analytics, Operations Management and Product Management and Innovation. You can opt for two of four concentrations or none at all, depending on your specific objectives.
Who teaches the courses in the uOttawa Online MEM degree program?
You will be educated by a strong faculty team with deep industry experience. Find out about faculty achievements and credentials on the faculty profile page.
How long does it take to earn the online MEM degree at uOttawa?
Although it is part-time only (i.e., 2 courses maximum per term), the program's 10 courses can be completed in as few as five terms (20 months). Alternatively, you may choose to complete the program at a more moderate pace by taking fewer courses per term.
Where can I get detailed information about the courses and concentrations in the MEM degree program?
Please visit our program page to get more information about courses, credits, concentrations, and more.
Is there a fee to apply to uOttawa's Online Master of Engineering Management degree program? 
Yes. There is a $110 application fee.
I've already applied to the program. How can I find out the status of my application?
Get in contact with your admissions advisor to check on the status of your application.
Am I eligible to apply for uOttawa's Online Master of Engineering Management (MEM) degree program?
To be eligible for admission to the MEM degree program, applicants must meet the following criteria:
Minimum two years of engineering work experience
Bachelor's degree with a specialization or major in engineering, computer science or physical science and a minimum admission average of 70% (B)
Two letters of recommendation
Resume
$110 application fee
Note: There is no GRE or GMAT requirement for the MEM program.
Tuition
What is the tuition cost for an online MEM degree from uOttawa?
Financial Aid
Where can I find out information about Financial Aid?
E-Proctoring
Does the uOttawa engineering faculty use e-proctoring for their exams, assignments, or projects?
No, we do not use e-proctoring.