Engineering Management Master's vs MBA: What's the Difference?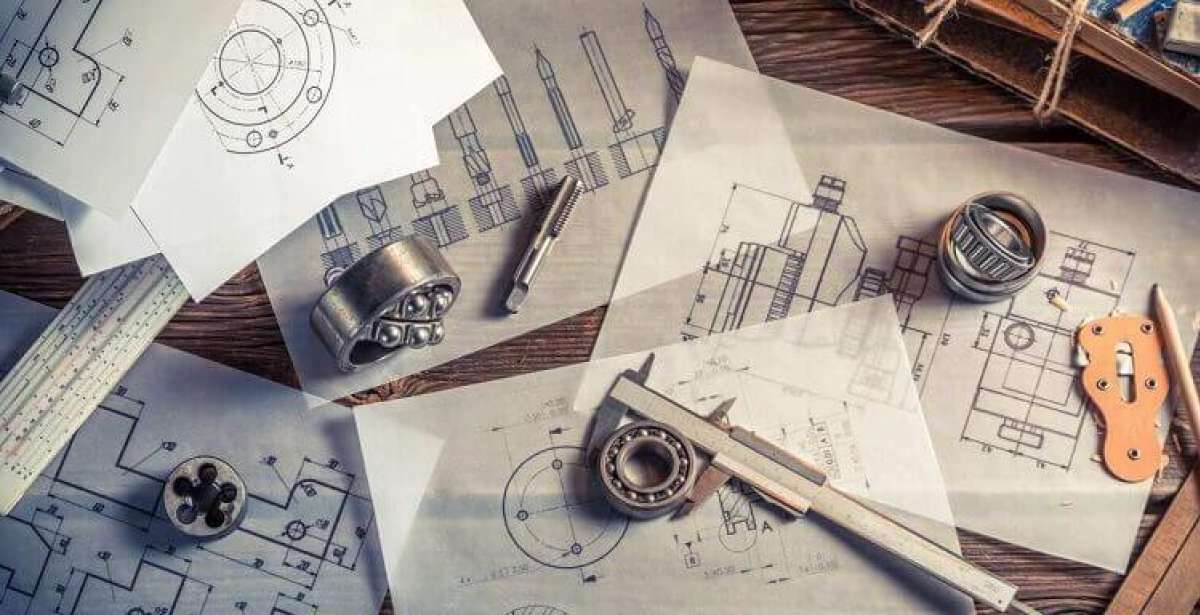 Upon completion of a Bachelor of Engineering or similar degree, engineers with at least two years of experience and a career ambition to enter a company's management ranks may compare an online Master's in Engineering Management degree vs an online MBA and question which program presents better opportunities.
While an MBA has been a classic choice in the past, an online MEM may instead be right for you – for example, Canadian Business Magazine lists Engineering Manager as one of the top 10 careers in Canada.
In this blog, learn more about the key differences between an online Master's in Engineering Management vs MBA and how an advanced education in engineering management could open doors for leadership roles in the industry.
Learn More About uOttawa's Online MEM Program
What Is an Engineering Management Master's?
The online Master of Engineering Management (MEM) program is well-suited for experienced engineers and STEM professionals who want to enter senior roles in their industry by learning essential leadership and management skills related to project management, data analytics, operations and product development.
The MEM program includes a core curriculum that teaches foundational skills and a selection of advanced engineering electives that allow students to customize their course load to match their respective fields.
The program is designed for students who want to stay connected to the technology, science and innovation side of engineering while building leadership and management skills that advance future developments in both their organizations and their own careers. In this way, the Master of Engineering Management program strikes a balance between engineering and business management.
What Is an MBA?
An MBA is a Master of Business Administration degree, a degree that covers various courses such as accounting, human resources, business communication, business law, business strategy, finance, entrepreneurship, supply-chain management, operations management, and others.
The MBA degree is a suitable education path for individuals who want to gain foundational business skills and accelerate their careers towards senior general management roles. An MBA can help professionals earn a raise, change their career path or perform better in their existing position.
The MBA program is well-suited for experienced business professionals seeking C-suite roles and other senior positions at large companies. The program is also fitting for entrepreneurs who require the necessary knowledge to grow their small businesses.
Engineering Management vs MBA: What's the Difference?
The key difference between engineering management vs MBA programs is the absence of attention to the development and/or application of advanced technology in an MBA. An MBA focuses principally on business administration, generally skirting the challenge of developing and applying the technologies of the future.
A MEM degree connects the two disciplines in the classroom, making it easier for engineering professionals to apply leadership and business management skills to their careers after graduation. The following lists outline several other differences between a Master's in Engineering Management vs MBA.
MBA
Curriculum includes general business courses
General business knowledge is not often industry-specific
Specialties in marketing, finance, accounting, organizationalbehaviour
Designed for executives, CEOs and other business leadership positions
Master's in Engineering Management
Focused on managing the evolution of technology
Designed for advanced applications within the engineering field
Addresses essential components of management and leadership
Designed for engineering and STEM professionals seeking to develop leadership and management in the engineering field

Should You Get an Online MBA or Engineering Management Master's?
If you are an engineering or STEM professional interested in advancing future developments in science and technology by broadening your capacity to lead, manage projects, improve cost-effectiveness, find strategic solutions to problems and become a leader in your field, a Master's of Engineering Management degree is a better-suited program than an MBA.
According to the Globe and Mail, "The normal career path for engineers is to work for several years in a technical capacity and then move into more senior positions as leaders of teams." The article went on to say that many engineering professionals struggle to apply their technical knowledge in an organizational and business context without proper training. These same professionals then turn to an engineering management program to fill the gaps.
In the recent article "What to study to land one of Canada's 10 best jobs", Maclean's listed Engineering Manager as the second-best job for Canadians and confirmed that advanced education such as a MEM degree can expedite the timeline to land a position as an Engineer Manager.
If you are currently comparing engineering management vs MBA programs and interested in pursuing a leadership position in the engineering field, the specialized MEM degree may be a more appropriate choice.
The Online Engineering Management Master's
The Online Master's in Engineering Management program is designed for self-motivated engineering professionals who want to learn leadership and business skills that allow them to mobilize science and technology in an organizational context. The program is also a good fit for STEM professionals and graduates from engineering-adjacent science fields such as physics or computer science.
Educational Background
Students enrolling in a MEM program should display an educational background in engineering, technology and/or science. MEM graduates often attain a bachelor's degree in one of the following areas:
Engineering: Chemical, Civil, Electrical, Geotechnical, Mechanical or Structural
Computer Science: Software Development or Software Engineering
Physics: Applied Physics
Program Entrance Requirements
The ideal student entering a MEM degree must possess the following credentials:
An undergraduate degree in engineering, computer science, science, or other related disciplines
Minimum 2 years of full-time experience in engineering
Have a minimum GPA of 3.00 on a 4.00 scale
Fluency in English
Program Duration
The University of Ottawa's MEM program can be completed online, part-time, in less than two years. There is no GRE or GMAT required. The program requires the completion of 10 courses, comprising four core courses and six courses selected from four specialization modules.
What Can You Do With An Online Engineering Management Master's Degree?
Comparing the engineering management vs MBA degrees illustrates the benefits associated with a specialized degree. Professionals with a Bachelor of Engineering (B.Eng.) may question "is a masters in engineering management worth it" after completing their undergraduate education.
The career opportunities, salaries and job outlook associated with an online MEM degree effectively answer this question for professionals seeking long-term career growth. Yes, a MEM degree has a positive return on investment (ROI) by providing accelerated career progression and opportunities for a salary increase.
According to Maclean's, professionals with a Bachelor of Engineering (BEng / BE) Degree in Canada can land high-paying engineering jobs working as a Mechanical Engineer ($79,996 per year), Civil Engineer ($80,080 per year) or Computer Engineer ($83,200 per year). However, professionals with a MEM degree can earn up to $20k more per year working as an Engineering Manager ($105,996 per year).
Engineering Management Master's Jobs
An online MEM degree opens doors to management and leadership roles in a variety of engineering fields. The following reflects a few examples of Engineering Management roles.
Engineering Management Jobs
Chemical Engineering Manager
Civil Engineering Manager
Electrical Engineering Manager
Geotechnical Engineering Manager
Mechanical Engineering Manager
Mining Engineering Manager
Structural Engineering Manager
Aerospace Engineering Manager
Project Manager
Computer Science Jobs
Software Development Manager
Software Engineering Manager
Project Manager
Senior Data Scientist
Product Manager
AI and Machine Learning Engineer Manager
Engineering Management Master's Salary
The annual salary for MEM graduates varies based on the industry, location and experience unique to the candidate. According to Linkedin, Engineering Managers in Canada earn between $84k to $180k per year. Maclean's reported the median salary for Engineering Managers in Canada as $105k per year, with expected five-year wage growth of 15.22%. Linkedin also reported that top-earning industries for Engineer Managers include:
Energy and mining ($143k per year)
Software and IT services ($140k per year)
Construction ($114k per year)
Manufacturing ($112k per year)
Engineering Management Master's Job Outlook
Engineers are in high demand in Canada. According to Engineers Canada's "Labour Market Report", retiring engineers are creating increased demand, especially in roles such as civil, mechanical, electrical, electronic and computer engineers.
Maclean's affirmed this statement by reporting an 18.90% employment growth for Engineering Managers through 2025. Although 18.90% is a steady job outlook, it's also considered a "balanced opportunity" percentage, which means there is approximately one job available per job seeker. Attaining higher education, such as an MBA or Engineering Management degree, could provide you with a professional, competitive advantage.
What Do You Learn in An Online Engineering Management Master's Degree?
The biggest difference between an online Engineering Management vs MBA degree is the course content. An online MEM program includes targeted knowledge and essential skill-building designed for the engineering world.
People Management & Leadership
A critical component of success in Engineering Management is understanding the importance of "people-skills", with respect to both management and leadership. Essentially, leadership is "doing the right thing", and management is "doing the thing right". An online MEM prepares engineering managers to better support their teams, foster a positive workplace culture and enhance productivity. Matt Kamen, the SVP of Engineering at Foursquare, says that engineering managers can single-handedly "make or break successful teams" and fulfill an important role to "set and enforce the standards for the team, the technical standards, the cultural standards, the communication standards, etc." The MEM program allows professionals to become familiar with the structure of engineering organizations and leadership skills specific to engineering management.
Budgets and Financing
According to the Institute of Industrial and Systems Engineers (IISE), "In today's workplace, it is nearly impossible for an engineer to perform without considering the financial impact of every action on the organization's bottom line." Fortunately, professionals completing the MEM program build the skills needed to manage the financial impact within an organization. MEM students learn how to:
Create a budget
Track performance
Design a financial dashboard
Measure key performance indicators (KPIs)
Assess the economic conditions for investments
Interpret financial statements
Project Management
Students enrolled in an online MEM program gain in-depth knowledge to anticipate challenges, improve results and avoid risks to optimize project management. Students in an MBA program learn basic project management. Engineering management students learn skills that relate directly to engineering and STEM technology, such as:
Hard skills like project planning, scheduling, risk management and documentation development
Soft skills like research, prioritization, critical thinking and coaching
Application of science, technology and business management
Engineering design and promote innovation
Data-Driven Decision Making
The ability to hone powerful data analytics allows engineering managers to improve performance, support decision making, make projections and communicate insights to their team. Students enrolled in an online MEM program learn how to:
Apply descriptive and predictive analytics models in engineering
Use business intelligence and performance management approaches to enhance operational efficiency
Understand Big Data and use big database management with applications in engineering and management
Implement managerial methods and applications of data collection and visualization
Navigate AI concepts for advanced analytics in engineering and management
Operations Management
The Six Sigma Tools and techniques learned in an online MEM program teach engineering professionals how to reduce wasted time and money to increase operational efficiency. Engineering managers must advocate for variable adjustments and continuous improvement.
Operations management is "the administration of business practices to create the highest level of efficiency possible within an organization. It is concerned with converting materials and labour into goods and services as efficiently as possible to maximize the profit of an organization." Students in an online MEM program maximize the profit of an organization by learning to:
Build an operations framework
Reduce wasted resources
Understand supply chain management
Analyze operational efficiency
Optimize operations with data-informed decision making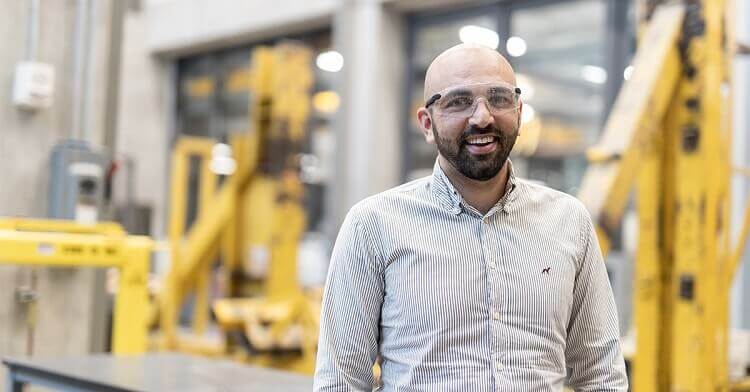 The Online Master of Engineering Management Degree Program at the University of Ottawa
University of Ottawa's online Master of Engineering Management program is an industry-oriented learning experience that values leadership in engineering. The program is designed for motivated and experienced professionals and built to be flexible, with a 100% online, modular format.
The greatest difference between online engineering management vs MBA degrees is the relevance to engineering topics. The University of Ottawa's online MEM degree teaches contemporary applications of engineering management with a network of industry experts and mentors. If you're still questioning "is a masters in engineering worth it", the University of Ottawa offers the following advantages for interested professionals:
The classes are taught primarily by seasoned professionals who remain active in their respective fields
The program has been active for more than 30 years and is one of the longest-running MEM programs in Canada
The alumni network consists of more than 1,000 alumni, including representation at major companies and active in high-profile engineering initiatives
No GRE or GMAT required
Finish the program part-time in less than two years after completing 10 courses
You can choose from two of four concentrations or combine courses to personalize your learning experience to suit your goals
The program is 100% online with no on-campus residencies needed and designed with the utmost flexibility for busy professionals
Read more of uOttawa online's top blogs below:
1. Engineering Management: the Year in Review
2. Engineering Management: The Complete Guide to Leading Technical Teams