Why Choose the Online MEM program at uOttawa?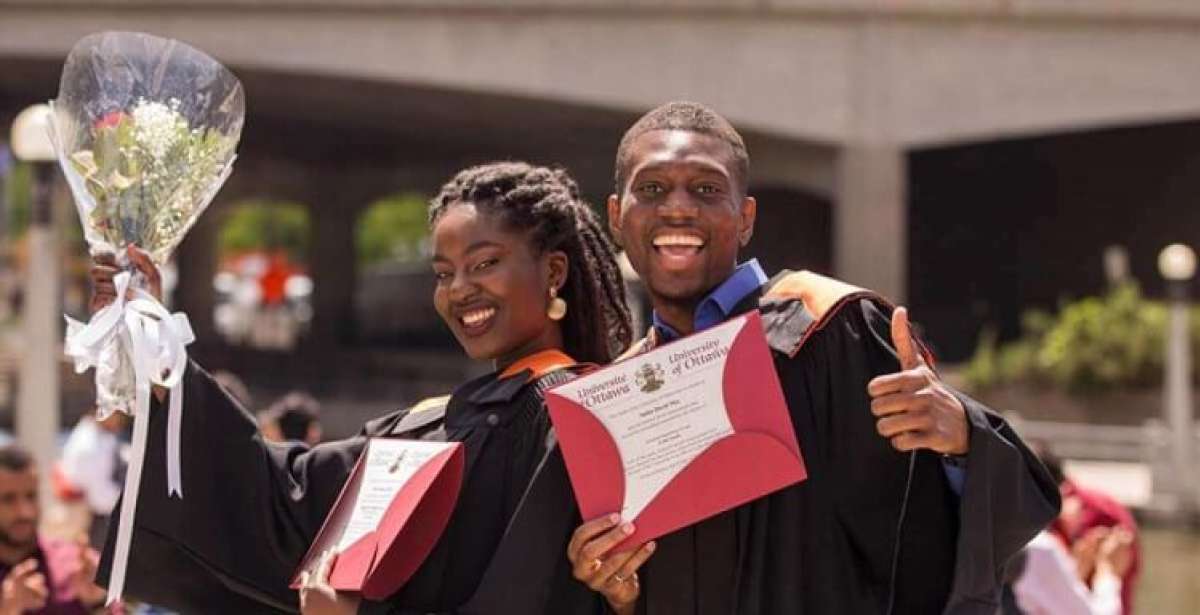 Watch David Large, Coordinator and Co-Director for uOttawa Master's in Engineering Management Program, provide insights into the engineering management landscape, skills gained from this program, the career outlook for graduates and more, or read on for the full interview:
Learn More About uOttawa's Online MEM Program
Q: How are careers in engineering management shifting to address the current economic climate?
A: The type and number of jobs in engineering management is most directly determined by trends in the type and number of engineers employed, rather than directly by the economic climate. Engineers need engineering managers, so there's a strong link. The good news is that employment of engineers, even in a pandemic-induced, generally subdued economy, does not seem to be subsiding. Indeed, in certain sectors such as e-commerce, supply chain, operations, AI, robotics, green-tech, health-tech, and others, the demand for engineers seems to be growing in the 10-20% per year range. Other sectors such as petroleum and construction may have seen a short-term slowdown in 2020, but they are still very much operational, they still need engineers to keep them running, and they are poised to rebound. Thus, with the employment of engineers remaining high, or even robust, across most sectors, a career in engineering management is a strong career bet.
Q: Why is now the time, amidst a global pandemic, to earn an online MEM degree?
A: If your career ambition is to progress towards a managerial role in an organization, it's always a good time to think about a Master of Engineering Management degree. Aside from the exposure to a new range of knowledge and skills with respect to managing money, people and projects to achieve performance objectives, it's a strong signal to an organization that you wish to be considered for a managerial role. The advantage of a fully online program, with synchronous sessions only in the evenings, is that it can be pursued in a pattern that suits your individual employment situation, and it can be pursued from any location that has a good internet connection. That is, if you are fully employed, you could take just one course per semester, with sessions only in the evening, so that it would not interfere with your full-time work. Conversely, if you are part-time or under-employed, you may have the time to take up to two courses per semester. In either case, you don't need to be close to a physical campus, and you'll be better equipped to accelerate your career when our economy has fully rebounded a couple of years from now.
Q: Can you compare management and leadership skills learned in an MBA program to management and leadership skills learned in the online MEM degree program?
A: The difference between management and leadership is widely debated, but one description really distinguishes itself in my own mind, i.e., "Leadership is doing the right thing, whereas management is doing the thing right." Whatever perspective you take, I am proposing that the management and leadership skills you learn in the Online MEM program are highly comparable to those in an MBA program. Though in the MEM they are studied primarily in the context of engineering and technology companies, and though certain organization functions such as Marketing and Human Resource Management are not a MEM focus, the skills one needs to mobilize people, money and technology to achieve defined performance objectives are largely universal. In the uOttawa MEM, we strive to achieve this equivalence. The majority of our MEM professors are practicing industry managers from a technology environment, who have also developed and taught graduate management courses at both the Telfer School of Management and the Faculty of Engineering, and who have a demonstrated ability to adjust the context of their content and their discussions to suit the audience.
Q: What kind of knowledge and skills can a student expect to master?
A: The target list is quite long. In making the jump from professional engineering to professional management and leadership, there's a whole new set of knowledge and skills that need to be acquired. The principal fields would include:
management research, analysis and decision-making;
the principles of accounting and finance, and how they are used to help assess the viability of future opportunities, "keep score" in existing operations, and communicate valuable information to stakeholders;
principles of project management from inception to wrap-up and assessment;
understanding human motivation and behaviour; and
developing interpersonal skills in communications, especially with respect to presenting, direction-setting, goal setting, gaining commitment, motivating, team building, and even having difficult conversations.
All knowledge and skills are then deepened and honed within the four elective concentration modules, comprising Analytics, Product Management, Operations Management, and Project Management.
Q: Can you please describe the core courses, especially the Introduction to Engineering Management course, and what students can expect to study?
A: Four of your 10 courses are Compulsory Core courses that will introduce the first layer of knowledge and skills I addressed in the previous question. You must take the following courses before you can proceed to the electives:
Introduction to Engineering Management
Principles of Management and Leadership
Principles of Accounting and Finance
Project Management
The content of the latter three courses is well-described by their titles, so let's drill a bit deeper on the Introduction to Engineering Management course. It begins with an obvious topic of discussion: "What is Engineering Management?" It proceeds to address a broad spectrum of topics, such as the structure of engineering organizations, the importance of accounting and finance, interpersonal skills, decision-making under conditions of uncertainty, and team dynamics. The course will also address the ethical, technological, and global context of management decision-making, planning, and control in engineering management. Along the way, you will gain extensive practice in teambuilding and making presentations.
Q: How can you tailor your degree based on your specific career goals?
A: After the Compulsory Core, you can have the opportunity to tailor your degree based on your personal career goals by choosing six of the 12 electives we offer. But these aren't just any 12 electives. Indeed, we have built four Concentration Modules (CMs), each containing three courses – so, if you wish, you can choose to take two complete CMs to give you deeper knowledge and skill in those fields, and a notation on your transcript.
The four CMs comprise:
Analytics
Product Management
Operations Management and
Project Management
You can see that there are several combinations of these modules that provide a compelling pairing of fields of expertise. That said, we are not forcing you to take an entire CM. If you wish, you can "cherry-pick" your six courses from the CMs to suit your personal interests and goals, the only caveat being that some of the elective courses have prerequisites.
Q: What's the difference between earning an MBA vs. earning a Master's in Engineering Management degree?
A: This is a question I get asked a lot, as many engineers who are considering our MEM may also be thinking about an MBA, and I think I have an answer that should make the distinction clear. The MEM, unlike the MBA, has not been designed for those who aspire to be a corporate general manager, or for those who want to enter the finance industry, or become a VP of Marketing or Human Resources, or a licensed accountant. The MEM has been designed for engineers who love engineering and technology, who want to stay close to engineering and technology, who want to play an important role in conceiving, innovating and implementing the next generations of technology that will drive human progress, who want to accelerate the future, for the benefit of humanity. You may indeed become VP of Engineering, or even President, but it will be through the mastery of engineering, engineering management, and leadership.
Q: What roles can a graduate step into with this degree, and what can they expect to earn in the field?
A: This program has been designed with the working professional engineer in mind, who wants to evolve in their career path towards a managerial role in their company or has already achieved their first managerial role as a team leader, project manager, operations manager, supply chain manager, product manager, etc., and wants to accelerate their managerial progress towards, for example, Vice President of Engineering.
In addition, this program has been designed as a part-time program, permitting students to take one or two courses per semester, so the program will take anywhere from five to 10 semesters or more depending on the individual student's pace. Thus, over the year or two that the program requires, your organization will be able to observe your progress in terms of acquisition of skills, and growth in managerial aptitude, and will be able to better assess your suitability for greater managerial responsibility. Bottom line - it is more realistic to expect that your role will evolve in a managerial direction, rather than hope you'll step into your first, or next, managerial role upon graduation. What you do during the degree, and your dedication to learn and grow as a manager, will most affect your progress as a manager, rather than the degree itself. What you will earn as an engineering manager will of course depend on the industry, your company, your location, and the role.
According to Glassdoor, "the national average salary for an Engineering Manager is $125,180 in Canada," while "the national average salary for a Vice President Engineering is $177,055 in Canada." There would be a wide variation in this figure.
Q: Why is this degree worth it, according to your MEM alumni?
A: If you visit our testimonials page, you can read and listen to a variety of uOttawa Engineering Management alumni say why they would recommend this program. In general, the pursuit of a master's degree, rather than acquiring a series of industry certifications and/or micro-credentials, signals a commitment to achieving a longer-term career objective and an ability to persevere through difficult moments – which are both attributes necessary for success in management. But more specifically, an understanding of people and money, and how to mobilize people, money and technology to analyze, innovate, optimize and excel, are absolutely essential for success as an engineering manager, and these are exactly the desired outcomes of the MEM.
Q: What makes the online MEM at uOttawa unique? And what makes uOttawa stand out among other universities?
A: To the best of our knowledge, we are the only 100% fully online Master of Engineering Management program in the country, which we think will be an attractive feature to many engineers who do not have easy access to a physical campus. But simply being unique in one or two aspects is not sufficient to become the program of choice for the best candidates. I would point to several other attributes of the program that together contribute to an outstanding program, including weekly synchronous seminars with the professor on weekday evenings beginning at 7:00 p.m. Eastern; professors who are mostly from industry, highly accomplished in their fields, knowledgeable about state-of-practice; four elective Concentration Modules in fields that are most in-demand in engineering management; and super-flexibility to start the program in any semester, and still follow the courses in the required sequence.
Get the skills you need to lead projects and teams with an online master's in engineering management degree from uOttawa.