Why is a Master's in Engineering Management Worth It?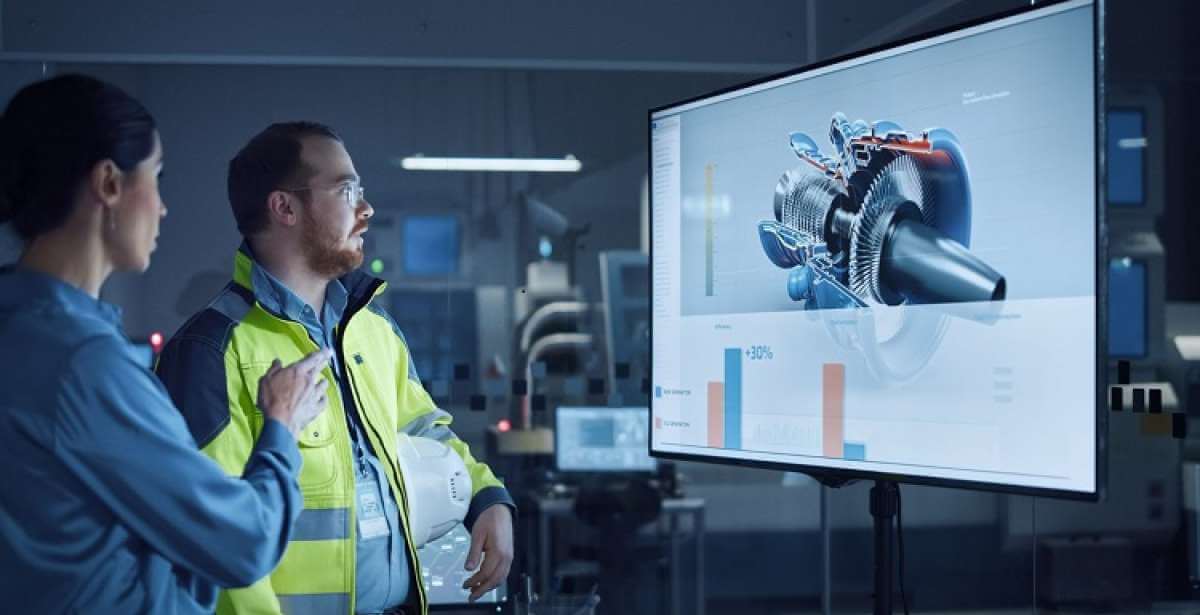 The National Medal of Science winner Theodore von Kármán famously said, "Scientists discover the world that exists; engineers create the world that never has been." The engineering industry is one of the most innovative sectors that future-focused professionals join with a desire to solve today's problems to create a brighter tomorrow. Although engineers are natural problem-solvers, they can also serve as change-making leaders in management roles.
Many motivated professionals choose to pursue an online Master of Engineering Management degree to build on the knowledge cultivated in their Bachelor's degrees. Masters students aim to narrow their focus areas while broadening their leadership and management opportunities in the labour market. Engineering Management is a specialized field that allows students to develop industrial engineering skills and apply this expertise within a business and management context. Thus, graduates from an engineering management program are not just creators; they're equally strategists, business experts, and leaders in their respective fields.
Why is a Master's in Engineering Management Worth It?
An online Master's in Engineering Management, or online MEM degree, is designed for students interested in breaking into the engineering industry as experts in their discipline. These dedicated leaders aim to manage technical teams, spearhead business strategies, and oversee processes from inception to completion. Professionals who decide to go beyond a Bachelor's degree and earn their MEM see a tremendous return on investment, including access to future engineering jobs, higher salaries, and increased job security.
Learn More About uOttawa's Online MEM Program
Here are some of the ways in which an online MEM delivers long-term benefits after graduation.
1. It Helps You Become a Leader
Engineering Management programs build leadership skills by improving one's ability to mobilize money, people, and technology to analyze, innovate, and excel in the engineering industry. Engineers are natural advocates and bring a unique perspective to public policy decision-making. In 2021, more than a dozen professional engineers ran in Canada's federal election , four of whom were elected to Parliament.
Engineering Managers are also in a unique position to change the industry itself. Engineers Canada is an organization dedicated to upholding the interests of engineers in Canada by encouraging the growth of the profession. One of the profession's priority areas is to attract more women to engineering to close a longstanding gender gap. As of 2020, only 23% of those graduating from an engineering program were female across the country. Engineers have taken a leadership role in encouraging young women to consider an engineering career, promoting equitable rights for female engineers, and retaining female engineers to ensure equal representation.
As an engineering leader emerging from an engineering management degree, graduates can lead the change in STEM careers, impact engineering trends, and influence future engineering jobs through recruiting, hiring, and training strategies.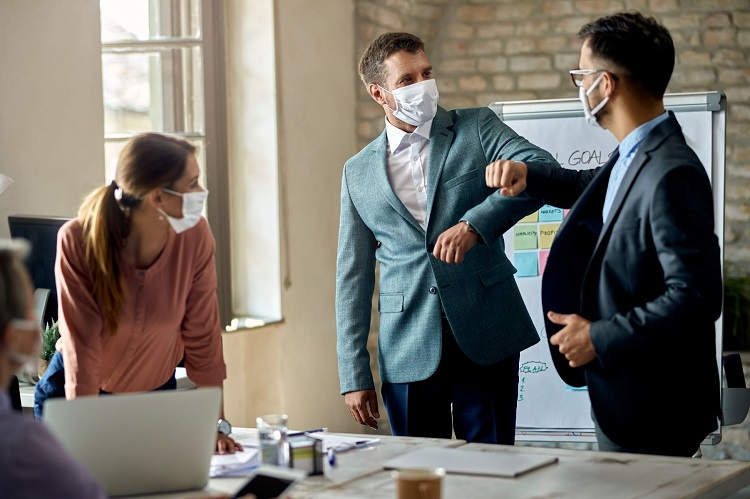 2. It Enables You To Earn a Higher Salary
The annual salary for MEM graduates varies based on the industry, location and experience unique to the candidate. Overall, engineering management is considered a lucrative career path with a high salary range. According to Linkedin , Engineering Managers in Canada earn between $84k and $180k per year. Maclean's reported the median salary for Engineering Managers in Canada as $105k per year, with expected five-year wage growth of 15.22%. Payscale also reported that top-earning industries for Engineer Managers include:
3. It Improves Your Career Options
Enrolling in a Master of Engineering Management degree program opens the door to numerous engineering job opportunities in Canada. Hopeful engineers have plentiful career options in areas like engineering, physics, and computer science. Computer science is one of the fastest-growing sectors in Canada. It offers jobs featured on Linkedin's 2020 Emerging Job Report , including a Site Reliability Engineer (#2), Data Engineer (#3), DevOps Engineer (#7), Full-Stack Engineer (#8), Robotics Engineer (#10), and Cloud Engineer (#15).
If computer science is not a desired career path, there is no shortage of alternative engineering jobs in the labour market. Students enrolling in an online Master's program can select the course track that best suits their areas of interest and expertise and embark on any one of the following career paths:
Engineering:  
Civil engineer 

Chemical engineer 

Electrical engineer 

Geotechnical engineer 

Mechanical engineer 

Aeronautical engineer 

Process engineer 

Biomedical engineer 

Petroleum engineer 
Physics:  
Research analyst 

Technical analyst 

Geophysicist 

Material science technologist 

Research scientist 
Computer Science: 
Software engineer 

Software developer 

Software architect 

Systems engineer 

Network engineer 

Computer research scientist 
4. It Helps You Feel Secure in the Future Job Market
In a modern workforce subject to a high degree of dynamic change, sudden market shifts, rapid digital transformation, large-scale crisis, and evolving in-demand skills, it's hard to feel secure in the job market. The workforce is experiencing unprecedented and unexpected turnover featuring bouts of mass resignations marking our time in history as a " summer of quitting ." 51% of exhausted senior managers report they're considering quitting, retiring, or moving to a lesser role. Companies like RBC estimate that 125,000 people will retire in the second half of the year.
In a complex, increasingly technical and interconnected world, mass resignations are creating a management vacuum, with growing demand for specially skilled and experienced managers. Engineers are specialized problem-solvers. As technology based organizations continue to expand and now dominate our economy and society, engineering managers are in especially high demand. According to Randstad , the top in-demand engineering jobs in Canada include Civil Engineering Technician, Quality Assurance Engineer, and Engineering Manager. Engineering Manager has moved up three spots on the ranking list in 2021 and shows a secure position in the job market.
5. It Empowers You to Make a Difference in the World
Engineers can make a real difference in the world, serve the community, and solve collective problems that improve the quality of life for the population. For example, engineers have played an integral role during the COVID-19 pandemic. According to the National Academics of Science Engineering Medicine , engineers were responsible for improving diagnostic tests for COVID-19 with speed and scale, increasing testing capabilities globally. Engineers also assisted with risk modelling, managing supply chain challenges, streamlining manufacturing, and developing computer models that improved online processes for essential organizations, including virtual healthcare providers.
As natural problem-solvers, engineers are essential in the mission to address the climate crisis. Climate change is a danger to Canada's public safety and infrastructure, and engineers are on the frontlines in ensuring that infrastructure can withstand the immense changes ahead. The engineering profession has been engaged with the climate crisis and surrounding risks for over 15 years, focusing on infrastructure climate vulnerability and risk assessment, and proposing adaptation policies, strategies, and professional practices to improve resilience.
Whether an engineer decides to enter a decision-making role in the federal government or oversee nationwide climate crisis initiatives, there is always an opportunity as an Engineering Manager to make a difference with your direct team as an inspiring leader.
Many students think the MEM is worth it! We think you will too.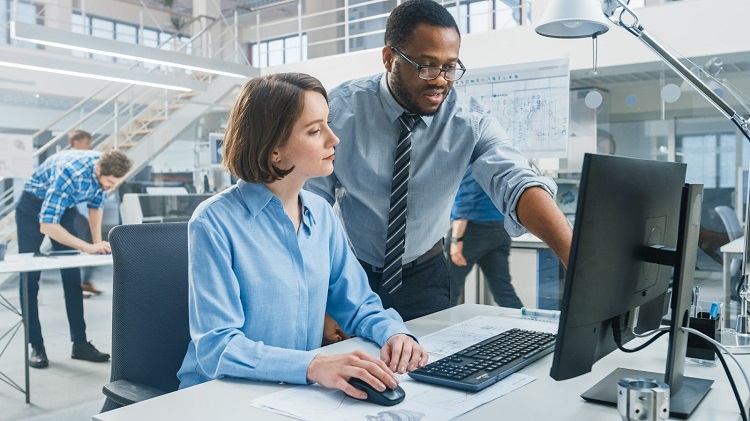 Take the Lead With an Online Master's in Engineering Management Degree
Create the future you want with a degree focused on driving solutions for a better tomorrow. If you are looking to build management skills for an engineering environment, the online Master's in Engineering Management at the University of Ottawa (uOttawa) will take you there with analytics, advanced project management, product innovation, and operations best practices to enable you to advance and manage engineering teams effectively and efficiently. 
uOttawa offers specialized modules based on a student's unique career goals and learning objectives, including courses like:
Advanced Project Management: Learn the essential aspects of technology project management, study the complexities of project information management, and understand the factors that can put projects at risk and manage these challenges. 

Data Analytics: Develop your skills in applying descriptive and predictive analytics models, explore business intelligence and performance management approaches, and learn fundamentals of big data and extensive database management (NoSQL).

Operations Management: Learn about Lean Six Sigma Green Belt tools and techniques, build well-rounded knowledge in the field of operations, and explore supply chain management to analyze and strategize.

Product Innovation Management: Examine factors that enhance individual and group creativity within organizations, develop and implement trial plans for design simulations, experiments, and prototyping, and learn best practices in product development and management within engineering.
Why uOttawa?
uOttawa is the right choice for students who seek flexibility, accessibility, and continued support through their online Master's program. The MEM course is offered 100% online with no on-campus residencies required and can be completed in less than two years. Students can also create a customizable curriculum tailored to their unique learning objectives and enrol without a GRE/GMAT. Lastly, uOttawa is home to an inspiring teaching faculty, rife with industry experts who mentor and support students through their program.
Take the next step with a flexible, online Master of Engineering Management degree from uOttawa.