What Can You Do with an Engineering Management Degree?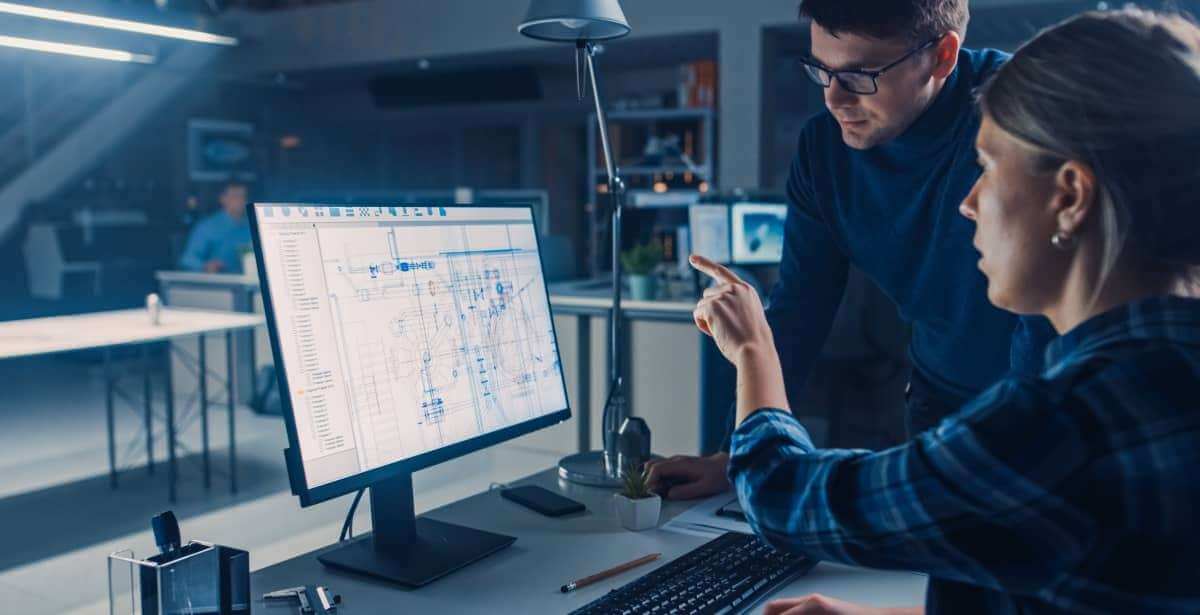 Did you know Canada faces a shortage of engineers and engineering managers due to recent growth following COVID-19? The Conference Board of Canada estimates 5.8% economic growth in 2021 and 4% growth in 2022. Leaders in the engineering field are necessary not only for newly created positions but to fill vacancies left by retirements.
Experienced engineers can fill these gaps while accelerating Canada's growth by completing engineering management degrees. This advanced degree option blends technical knowledge with leadership skills essential in the modern workplace. Engineering management programs build on students' professional experiences from a range of STEM fields, including civil engineering, computer science, material science technology, and more.
There are a few things one must keep in mind, at the outset, while considering whether or not one is suited for an engineering management degree. David Colcleugh, in an introduction to the book Everyone a Leader - A Guide to Leading High-Performance Organizations for Engineers and Scientists published by U of T Press in 2013, listed what employers expect engineering graduates to demonstrate:
A determination to continuously expand and upgrade their engineering skills
A willingness to develop themselves emotionally, socially, physically
Self-motivation
The ability to build on the above by influencing others to make changes that will generate higher performance.
Keeping those expectations in mind can go a long way while laying the foundations of a successful career in engineering management.
Learn More About uOttawa's Online MEM Program
Table of Contents:
Skills Developed in Engineering Management Programs
Career Options for Engineering Managers
Benefits of Engineering Management Degree
Engineering Management at uOttawa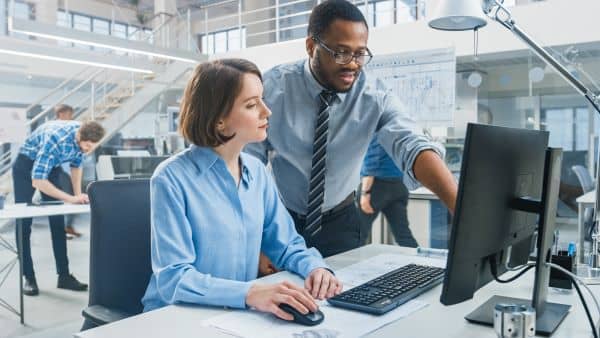 Skills Developed in Engineering Management Programs
Engineering knowledge acquired in the classroom is shaped into expertise by real-world experiences. Completing a single-discipline engineering program provides a strong technical grounding without lessons in day-to-day leadership. An engineering management degree shows prospective employers that you can shift between technical, personnel, and planning responsibilities.
Interpersonal and Team-Building Skills
Graduate programs in engineering management typically require candidates to hold a few years of professional experience. This requirement assumes that students already possess the technical knowledge to succeed in non-managerial positions. Engineering managers differentiate themselves with a dynamic set of interpersonal skills.
Microsoft sought to answer the question, "What makes a great manager of software engineers?" in a 2018 report. Their research included a survey of 3,646 software professionals that asked what skills were viewed as essential for good management. The five most common responses included:
Growing team talent
Inspiring team performance
Driving alignment of goals
Clearing obstacles to project execution
Guiding teams toward success
These results show that software engineers want managers who will set project directions while fostering personal growth. Engineering managers across all disciplines should take heed of Microsoft's research by learning to better lead their teams. An engineering management degree turns a good engineer into an effective leader.
Building Self-Awareness of Management Performance
A key element of results-oriented management is a frequent evaluation of each manager's performance. Engineering managers are keen to assess their work as much as the work completed by their direct reports. You can develop the tools and evaluative framework for better performance in an engineering management program.
Engineering management students learn valuable lessons from experienced colleagues as they move up the ladder. David Arft - an engineering manager at Canoo - provided a basic metric for a manager's impact on their team in an interview with Built In:
"I know I'm effective when people aren't held up by a lack of information, or by a decision that hasn't been made."
As with anything else in engineering, process is critical to turning a design into a finished product. Rich Archbold - the senior director of engineering at Intercom - identified a series of questions for determining a manager's success including:
What's the most important project your team is working on now?
Why is this the most important project and how does it work?
What are the actual design decisions you made?
This checklist is intended for senior leadership but engineering managers need to keep these questions in mind. A good degree program with experienced faculty can introduce and reinforce self-assessment skills. 
Becoming a Data-Driven Decision Maker
Engineering projects produce a tremendous amount of data used in limited circumstances by managers. Regional construction trends, labor costs, and other data are valuable resources when overseeing projects. Engineering management graduates are positioned to use data analytics to help their teams and meet client needs.
Artificial Intelligence-enabled processes and data modeling are increasingly critical for multi-year projects with large budgets. McKinsey presents three questions that can be answered through data-driven decisions in the engineering and construction fields:
Should we bid on a project and, if so, how much?
Are subcontractor bids reasonable?
Is the project about to run into trouble?
Engineering managers with data analytics training can answer these questions for each project with the right processes. Every manager should follow McKinsey's advice on minding data management amidst their other responsibilities:
"Companies...need to establish standards for the data they collect in the future. Whether it's a full-fledged data management system or simply a standard way of tagging and collecting information, standards for what you want to collect and how you collect it are critical to a long-term analytics strategy."
Distinguishing Engineering Management from MBA Degrees
For decades, engineers who wanted to build interpersonal and data skills pursued an MBA or speciality engineering degrees. These tracks provide some of the skills needed by engineering managers but are not geared toward long-term growth in this field. The advent of engineering management degrees created a more suitable option for experienced engineers.
MBA programs are designed for business professionals who want to be executives or high-level managers regardless of industry. Specialty engineering degrees train academics and advanced practitioners in specific disciplines. These degrees partially overlap with engineering management but lack the depth for students focused on this profession.
The best engineering management programs use concentrations and electives for student-driven skillbuilding. Program faculty and staff approach help students connect with the technical challenges they love while building their leadership skills. An engineering management degree shows employers that you've learned how to lead in industry-specific environments.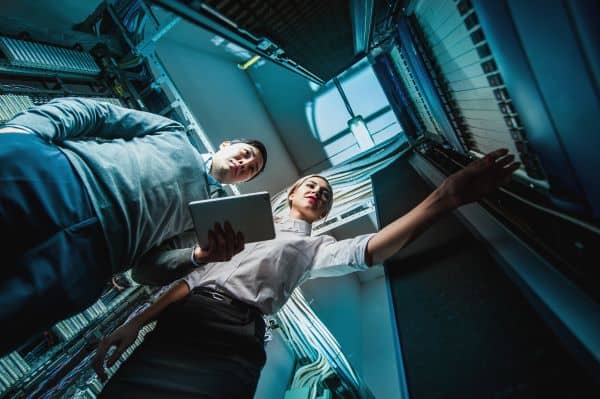 Career Options for Engineering Managers
Experienced engineers access a variety of industries and job titles with management degrees. The aforementioned skills built through this degree fill talent gaps at employers in Canada and around the world. Your engineering management degree can level up your career, whether you are looking for a new job or a promotion within your current company.
It is helpful to think about where engineering management students come from before considering where they will go. Management programs attract engineers from all disciplines, experience levels, and backgrounds. You do require experience in a professional setting, of course, but not necessarily in a specific discipline, to earn an engineering management degree.
The engineering manager job title is increasingly common as firms realize the need for this specific skill set. Earning a management degree does not filter out other job titles from your career path. This degree plus additional professional experience can qualify you for jobs like:
Chief Engineer
Operations Manager
Supply Chain Manager
Vice President of Engineering
Product Manager
Project Manager
A search for engineering management positions on Canada's Job Bank reveals industries open to degree holders. The most obvious employers for an engineering manager are engineering firms or construction companies. Management graduates can also find employment with municipalities, utility companies, and manufacturers.
The Benefits of an Engineering Management Degree
As we've seen, an engineering management degree supplies in-demand skills needed by employers now and in the future. Completing a graduate degree requires time, energy, and money to achieve a high return on investment. There are personal and professional benefits for earning this degree that make your hard work worthwhile.
Blog: Why Choose the Online MEM program at uOttawa?
Membership in National and International Organizations
Engineering managers in Canada can build on their experiences and degrees through professional organizations. The Canadian Society for Engineering Management (CSEM) has built a community of highly trained managers since its creation in 1990. CSEM works through its national office and chapters from Vancouver to Ottawa to:
Promoting engineering management as a distinct profession;
Fostering a beneficial learning environment for members;
Support excellence in the profession.
Engineering managers also benefit from the perspectives of their colleagues through international organizations. The Institute of Electrical and Electronics Engineers (IEEE) is well-known among engineers in these disciplines. IEEE's Technology & Engineering Management Society (TEMS) goes further by seeking to "advance, enhance, and improve essential management and leadership knowledge and skills of IEEE members."
Specialized Skills Lead to Higher Salaries
A resume that demonstrates interpersonal skills and technical aptitude is highly desirable among employers. Early-career engineers can vault into lucrative careers by building both skill sets. Maclean's offers some insights into how engineering manager salaries differ from other fields in its Canada's Best Jobs list.
Engineering management positions placed 51st on the list based on salary and five-year growth. Maclean's found an average salary of $105,996 with an estimated salary growth of 15.2% in the next five years. An engineering management degree provides access to this growing field.
We can compare engineering management with other engineering manager fields to find the value of this degree. Engineering managers earned the highest average salary of the engineering disciplines listed by Maclean's. Graduates of engineering management programs can earn more than professionals in disciplines like:
Software engineer ($90,001)
Aerospace engineer ($89,003)
Electronics engineer ($85,009)
Locomotive engineer ($73,340)
Unlocking Engineering Management Careers at the University of Ottawa (uOttawa)
The shift toward virtual learning means that you can advance your engineering career without setting foot in a classroom. The online Master's in Engineering Management (MEM) at uOttawa is built for full-time professionals across STEM fields. This 100% online program requires no GRE scores and no on-campus visits.
Online MEM candidates learn how to lead engineering teams from experts in the field. The program was designed by uOttawa's engineering and management faculties for maximum value in today's job market. Full-time faculty establish strong foundations for future learning with core courses in:
Introduction to Engineering Management
Principles of Accounting and Finance for Engineers
Principles of Management and Leadership for Engineers
Project Management
Core courses lead to student selections of learning modules based on their professional interests. The online MEM program allows candidates to choose two of the following four modules:
Advanced Project Management
Data Analytics
Product Management and Innovation
Operations Management
This innovative program imparts uOttawa's international reputation in a manner that allows students to balance other commitments. U.S. News & World Report ranked uOttawa No. 192 in Best Global Universities for 2021. Engineers can receive their online MEM from a reputable university in as little as two years of part-time study.
Find out how uOttawa can accelerate your engineering management career today.