Engineering and the Importance of Supply Chain Management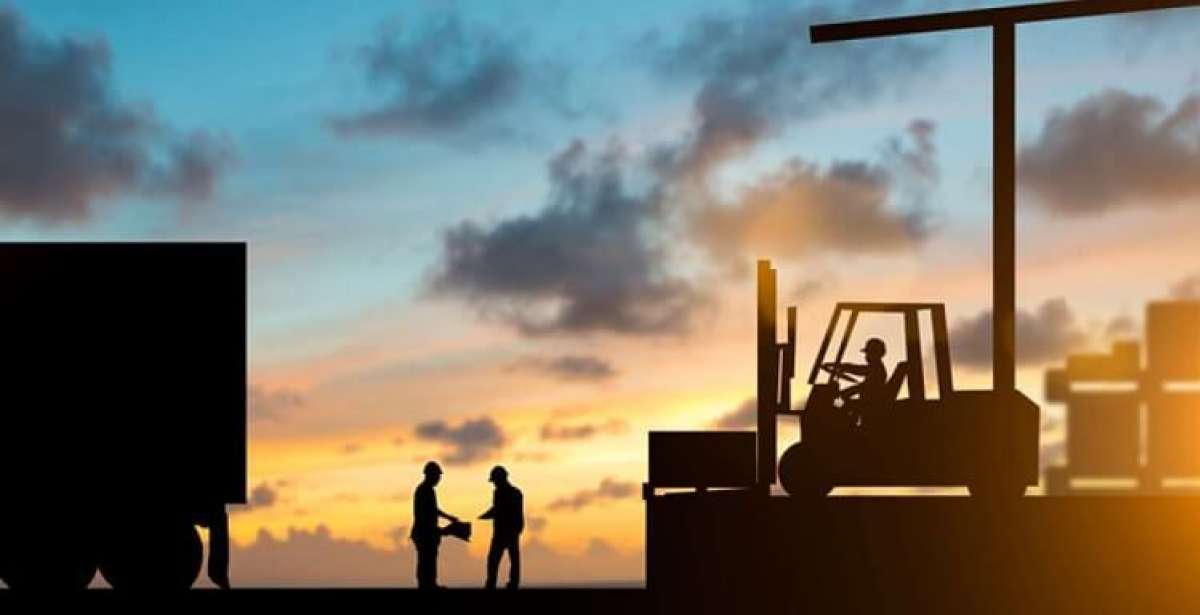 Every engineering project is a feat of successful operations management. Chartered Institute of Procurement & Supply (CIPS) defines operations management as "the business function responsible for designing and managing products, processes, services and supply chains."
With this in mind, engineers need to know how to answer "what is supply chain management and why is it important?" Supply chain management requires successful oversight of what IBM calls "the entire production flow of a good or service."
Meeting customer needs while creating profits require mastery of three components of the supply chain:
Information flow
Financial flow
Product flow
An understanding of supply chain engineering not only helps engineering firms; it opens new possibilities for engineers. The ever-shifting global economy and talent shortages in Canada mean engineers with business acumen are in high demand. A good grasp of what supply chain managers do provides a strong start for any engineer.
Learn More About uOttawa's Online MEM Program
Supply Chain Management Best Practices for Engineers
Sourcing raw materials, labor, and other resources for an engineering project is no easy feat. It takes years to turn a concept into something tangible. The core elements of any supply chain management effort include:
Planning: Evaluate what needs to be done and how to measure success
Sourcing: Establish supplier channels for raw materials
Making: Turn raw materials into finished products
Delivering: Work with customers on order fulfillment and invoicing
Engineers need to know how these elements connect during each project. This knowledge anticipates the most common reasons why engineering projects falter. Keeping supply chain management best practices in mind turns good projects into legacy builders.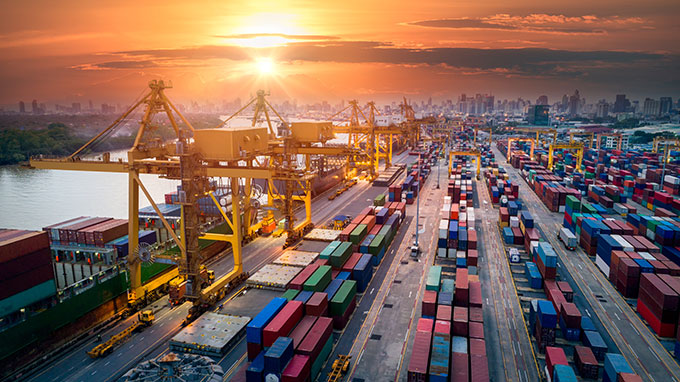 Navigating a Difficult World for Engineering Projects
Engineering projects are balancing acts of budgets, timelines, and expectations. A single weak link in the supply chain can throw off any of these factors. Supply chains can look flawless during planning meetings but falter when exposed to the real world.
Your next project might be critical to your firm's success but it is part of a finite market for resources. Supply Chain Management Review identifies global challenges to supply chains including:
Shortages of construction, manufacturing, and specialized labor;
Trade wars that lead to taxes on essential materials like steel and oil;
Incompatibility of computer systems and stakeholder standards;
Changing priorities for clients due to internal and external factors.
These threats seem daunting at first but engineers can do their part by viewing design work from a business perspective. Engineers with management skills keep their projects steady in the churning waters of the global economy. A knowledge of supply chain management best practices turns challenges into opportunities for innovation.
Applying Supply Chain Management Best Practices During COVID-19
"What is supply chain management and why is it important?" have become important questions during the COVID-19 pandemic. A one-year global loss of $10 trillion in gross domestic product rippled to capital-intensive engineering projects. Large-scale factory unemployment, shipping slowdowns, and construction delays impacted supply chains.
Pricewaterhousecoopers found 23% of engineering executives placed supply chain disruptions among their top three concerns about COVID-19. This survey found the following engineering and construction concerns related to the pandemic:
Subcontractor bankruptcies due to uncertain financial futures
Uncertainty about government-approved projects as budgets take hits
Limited liquidity and accessibility of funding to meet client needs
Difficult times force innovators to find new avenues for success in their fields. Engineers with supply chain knowledge can navigate post-pandemic realities without sacrificing project quality. Harvard Business Review called for project leaders to diversify and re-evaluate, saying, "Managers everywhere should use this crisis to take a fresh look at their supply networks, take steps to understand their vulnerabilities, and then take actions to improve robustness."
This advice acts as a good definition of supply chain engineering. The future of the global economy will challenge engineers to look beyond technical challenges at bottom lines and logistics.
Trends that Represent Opportunities Post-COVID
Industry experts around the world were asked by Gartner about supply chain opportunities created by the COVID-19 pandemic. The resulting "Future of Supply Chain" report identified top opportunities including:
Supply chain digitization
Globalization and offshoring
New business models
Shift to e-commerce
Remote and distributed teams
We'll focus on globalization and offshoring in our discussion of supply chain engineering. The strain placed on global supply chains during COVID-19 highlighted opportunities for reshoring. Gartner found that:
56% of respondents projected an increase in trade restrictions by 2025;
53% anticipated increased raw material prices in the same timeline;
25% saw opportunities for increased access to raw materials.
The Canadian Shield emerged as a leading manufacturer of personal protective equipment (PPE) for Canadian hospitals. This startup developed an automated process for mask production that can evolve into other product lines. Supply chain struggles forced a focus on PPE but they also led to innovation that can keep manufacturing in Canadian communities.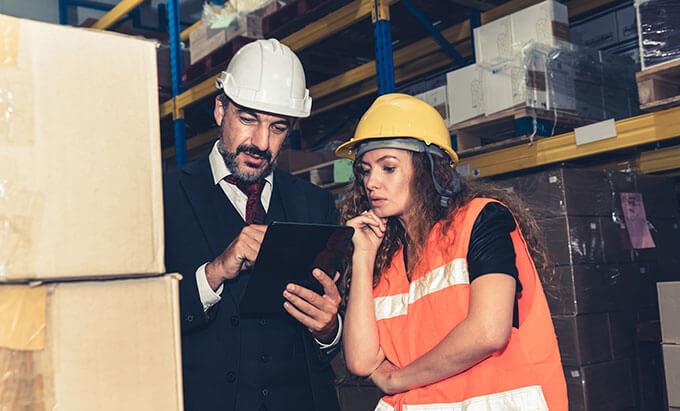 High Demand for Engineers with Management Skills
The Royal Academy of Engineering rated Canada No. 12 in terms of engineering labour force availability in 2019. This rank placed the country ahead of major economies like the United Kingdom (No. 29), the United States (No. 30), and Brazil (No. 60). Canada still has a lot of ground to cover before reaching Germany (No. 3), China (No. 7), and Japan (No. 8).
The STEM revolution is slowly working its way through primary and secondary schools across the world. Randstad highlights the short-term challenges in Canada as an increase in retirements and a lack of non-technical skills. Current engineers fill this gap and rise to leadership positions by understanding business concepts like supply chains.
ACCES Employment asked engineering recruiters how applicants can set themselves apart from the competition. Sara Bannerman-Maxwell of Trinity Aerospace Canada argued for non-technical skills as an asset by saying, "Anybody who has some finance background, if you can gain an understanding of the finance behind what you do, that's always an asset."
Successful engineers know how to find gaps and inefficiencies whether it's a computer network or a supply chain plan. The job market of today and tomorrow presents opportunities for business-minded engineers. An online Master's in Engineering Management from uOttawa shapes your approach to answering, "what is supply chain management and why is it important?"
Learning Engineering and Supply Chain Management at uOttawa
University of Ottawa designed its online MEM to supercharge engineering careers on each student's schedule. The online MEM draws on current industry practices to shape graduate courses and projects. Applicants need at least two years of relevant professional experience but don't need to submit GRE scores or attend in-person courses.
Online MEM candidates can supplement with up to two concentrations. The Operations Management concentration is perfect for understanding supply chain management best practices and challenges. This three-course concentration covers topics including:
Operational Excellence and Lean Six Sigma
Principles of Operations Management
Supply Chain Management
The enduring value of a graduate degree comes from the school's reputation and its faculty. U.S. News & World Report published the following ranks for uOttawa in its 2021 Best Global Universities list:
No. 8 in Best Global Universities in Canada
No. 192 in Best Global Universities
No. 273 in Engineering
University of Ottawa is a world-renowned institution since opening its doors in 1848, and is ranked in the top 2% of universities worldwide by Times Higher Education.
The online MEM program can impart relevant skills and knowledge to candidates thanks to experienced faculty. Professor Hal Hilfi is an operations management expert with previous experience at Thermo Fisher Scientific and The Ottawa Hospital. The Supply Chain Management course is shaped by Professor Gary Uba's work at Reckitt Benckiser Canada and Mead Johnson Nutrition.
Find out how uOttawa can help you build in-demand engineering management skills getting your program guide now or setting up a call with an enrolment advisor on your schedule.