Project Management Trends for Engineering Managers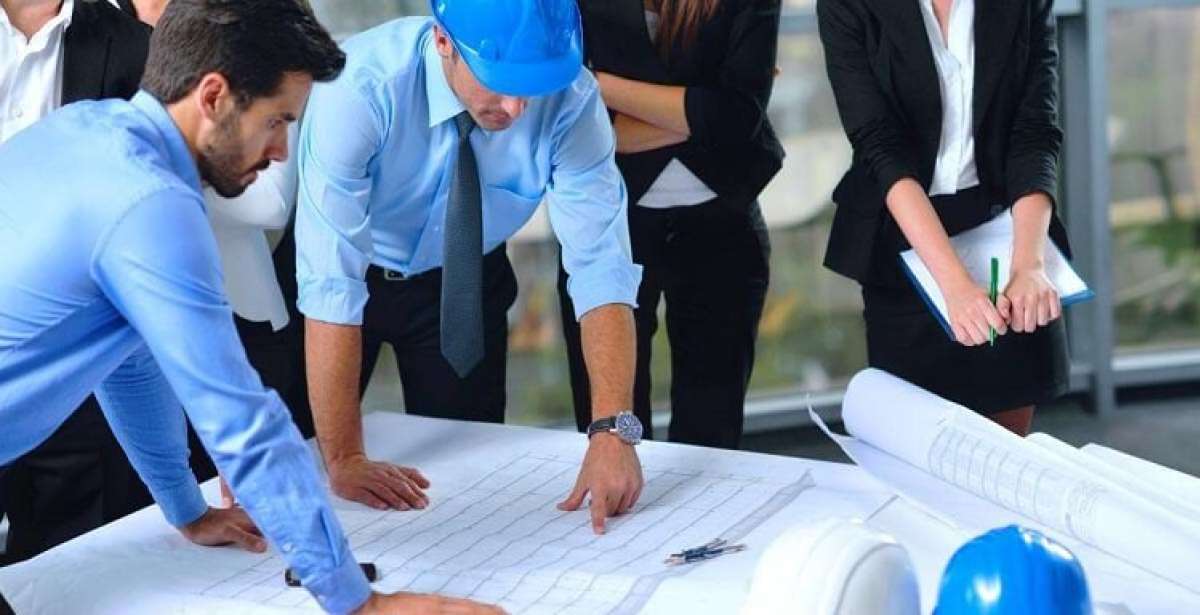 New technology, and industry disruptions such as those imposed by COVID-related imperatives, continually spark new project management trends. Understanding these trends can help project managers continue to work and lead teams with excellence.
In this blog, we will explore these trends and share what's new in the field of project management.
We'll also dive into workplace culture shifts, tools for collaboration, and the necessary leadership skills for effective project management. Great project management requires staying on top of engineering management trends, new applications and technologies, so we will cover some of the presentation software programs that can help project managers.
We'll discuss innovation and creativity, and we'll walk you through the way that data analytics support effective project management. Lastly, we'll explore careers and expected salaries for roles in engineering management, and the specialized degree programs that can help individuals like you become effective project managers who understand and leverage engineering management trends.
Let's get started with the latest updates in project management.
Learn More About uOttawa's Online MEM Program
Project Management: What's New
The field of project management is expanding in more ways than one. According to the recently published Project Management in Practice by Jack R. Meredith, Scott M. Shafer, Samuel J. Mantel, Jr., and Margaret M. Sutton, "Many recent developments in project management are being driven by quickly changing global markets, technology, and education. Global competition is putting pressure on prices, response times, and product/service innovation. Computer and telecommunication technology, along with rapidly expanding higher education across the world, allows the use of project management for types of projects and in regions where these sophisticated tools had never been considered before."
The authors then identify four main categories for recent developments in project management:
Achieving Strategic Goals: "There has been a growing use of projects to achieve an organization's strategic goals, and a new role has arisen to help attain the target benefits desired by the funder of the project: a project 'owner'."
Agile Project Management: "Agile project management approaches were developed to provide greater flexibility to respond to changing customer requirements and ultimately complete projects more efficiently."
Project Management Office (PMO), or Enterprise Project Management Office (EPMO) for Improving Project Effectiveness: PMOs or EPMOs help "provide or coordinate training in project management skills and techniques such as the use of phase gates and Agile . . . earned value . . . critical rations."
Virtual Projects: "With the rapid increase in globalization of industry, many projects now involve global teams whose members operate in different countries and different time zones, each bringing a unique set of talents to the project." This, of course, highlights a major difference that will only increase as we march into 2021—the difference between leading a local team within the same four walls of a workplace, and leading a team that may be locally, domestically, or even globally remote.
While engineering is based on scientific skills, engineering management trends indicate that managers need highly developed soft skills too. According to Pavel Kukhnavets in an article entitled Project Management Trends in 2021 at Hygger, "Soft skills are also very important for modern project managers – they help them to move forward in their careers. Such soft skills like leadership, communication, and collaboration give an edge and determine whether a [project manager] fits in the company culture."
In The Skills Project Managers Will Need in 2025 at LiquidPlanner, Sam Sauer summed up the current trends well when he wrote, "Because of technological advances (IoT), shifts in society (remote working), and the many unknowns of the future (AI), project managers need to be open to new ideas, flexible to pivot with changing times, and ready to adapt to change."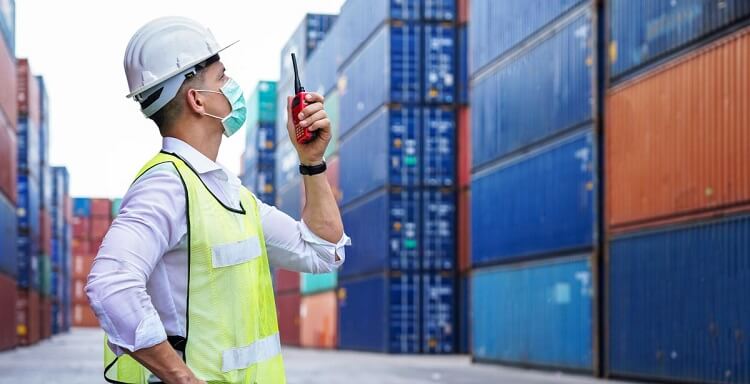 Workplace Culture Shifts
Developments in technology and widespread remote work have created tremendous workplace culture shifts over the past year that will only continue as companies revisit their work-from-home policies, consider what's safest for employees going forward, and determine how best to cultivate positive company cultures.
In 11 Tech Companies That Thrive Under Pressure and Have Big Hiring Plans, Michael Hines reported on workplace cultures that empowered companies "to tackle unprecedented challenges and grow as people and professionals." Hines asked company managers and leaders to sum up their company culture in one word, which creates a helpful snapshot of the emphases of 11 technology companies that aren't only keeping their current employees secure and happy during the pandemic and its recovery, but hiring during it.
Utkarsh Senger, Director of Engineering at Upwork, for example, emphasized the value of "autonomy" in Upwork's company culture. Laura Pereira, Operations Manager at Machinio, said, "supportive," and Nicole Allaway Taylor at Saggezza chose "dynamic." The full list of companies and their culture descriptors is:
Centro: "systemic"
Machinio: "supportive"
C.A. Fortune: "progressive"
Paro: "connected"
HealthJoy: "compassionate"
Pampered Chef: "supportive"
Saggeza: "dynamic"
Vail System: "autonomous"
Braze: "resilient"
Screencastify: "agile"
Upwork: "autonomy"
While some of these words may appear to contradict each other—such as "autonomous" and "connected"—they, in fact, work together quite well according to today's engineering management trends. Modern employees appreciate managers who trust them and give them the space they need to do their jobs, but they also want to know their managers are there for them, available for problem solving, and will do what it takes to help their team function optimally.
Many members of the modern workforce are also interested in working for companies and managers who are willing to address discrimination and value diversity. As Allan M. Stewart, President of Human Synergistics Canada put it, "Culture matters because it has a direct effect on people factors such as employee engagement and motivation; and productivity factors such as product and customer service quality. Basically, organizational culture has a direct impact on the long-term viability of the organization. So, leaders need to pay attention to and fix their culture."
Marty Parker, president and CEO of Waterstone Human Capital and chair of Canada's Most Admired™ Corporate Cultures Awards, recently described the key themes the awards celebrate, which provides helpful insight into the modern Canadian perspective on workplace culture. Parker describes admirable corporate cultures as "focused on building a high-performance culture, committed to employee career development and growth, and focused on creating a workplace culture that supports physical and psychological safety for their team members."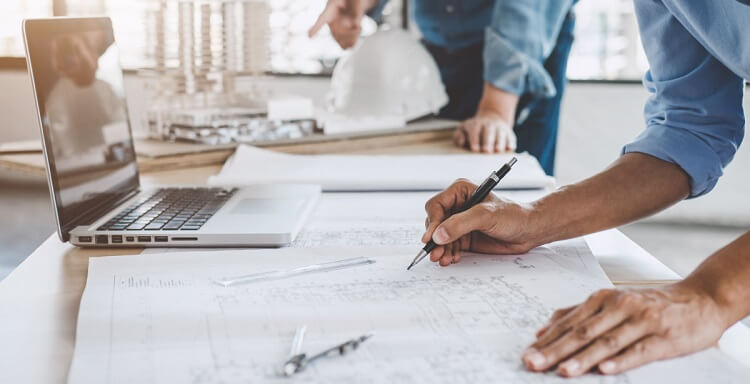 Collaboration Tools
According to recommendations from Software Advice, "a project management solution for engineering projects helps users define the scope and path for long-term engineering projects, and communicate and collaborate with team members and stakeholders." They recommend the following top 10 collaboration tools:
BQE Core - Integrated Project Management and Accounting
Quick Base
Smartsheet
MPOWR Envision
AchieveIt
monday.com
inMotion ignite
Polarion ALM
PMWare
JanusERP
Project management collaboration tools enable project managers to visualize projects, facilitate efficient discussions, and keep team members connected with one another. Collaboration tools specific to engineering can be a strong asset as well. Mechanical Engineering HQ, for example, recommends SolidWorks CAD/CAE software, which offers "the newest technology in order to streamline complex and large workflow applications, improve collaboration and the design of user interfaces." And Predictive Analytics Today highlights GanttPRO, Jonas Premier, Buildertrend, SiteMax, and Radar as useful collaborative tools for construction project managers.
Whatever your field of engineering, collaboration tools can help project managers keep their teams on the same page, facilitate creativity, troubleshoot, and meet deadlines.
Leadership Skills
In the 2020 Canada Emerging Jobs Report, Guy Berger wrote, "Soft skills are only increasing in value. The emergence of robotics, artificial intelligence, and data science is an indicator that automation is imminent, but there are some things that can never be automated. Skills like communication, time management, and collaboration are all incredibly valuable no matter which role you're in, and they're something recruiters are looking out for in this competitive job market."
Leadership skills are such an example of the soft skills that do not only enhance success, but may be the difference between success occurring or not. Joseph Mapue at Go Skills writes that "According to the Project Management Institute (PMI), a project's success rate improves by approximately 40% when project managers possess and nurture the ideal skill set (a powerful mix of technical, leadership, and business management expertise)."
Engineering management trends indicate that useful leadership skills for engineering project managers include:
Amy Rummel at 3M Canada says, "Being a strong leader means being authentic and genuine with your team. Authenticity requires vulnerability while accepting our weaknesses and not being afraid to ask for help."
In The Six Leadership Communication Skills at Forbes, Eli Amdur writes, "The six leadership communication skills are: (1) written, (2) verbal, (3) presentation, (4) non-verbal, (5) cross-cultural, and (6) listening. What's the one least often mentioned when you challenge people to list them? Listening."
While it's easy to think leadership means holding onto the microphone, or the agenda, or the plans with a tight fist, true leadership shows itself in listening to team members, responding to their ideas and concerns, and keeping the best interest of those team members, the company, and your clients or customers in mind. Leadership isn't about taking on all the responsibility, blame, or accolades, rather, engineering management trends indicate that shared effort, successes, and even failures lead to greater collaboration, job satisfaction, and productivity.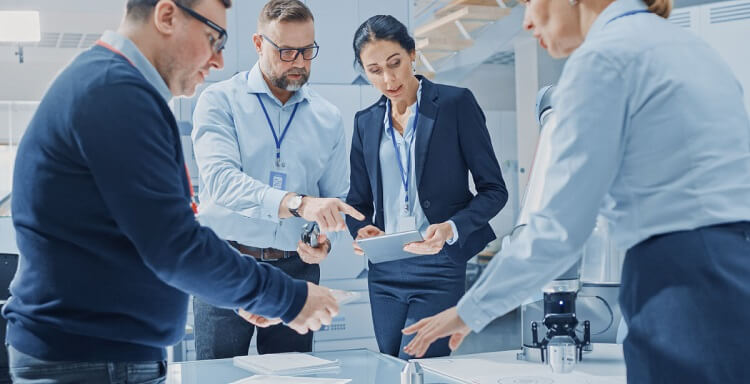 Presentation Software
High-quality presentation software can greatly enhance the work of a project manager who has hard and academic skills, as well as soft skills like the ability to communicate ideas in front of a group. Stephanie Slocum at Engineers Rising encourages engineers making presentations to:
Know their audience
Eliminate unnecessary information
Tell a story
Bring the energy
Give your audience a break ("use silence effectively")
A presentation software that engages the audience, highlights meaningful data, and offers a cohesive narrative about an idea, innovation, or industry can help project managers achieve these goals in an increasingly digitized world. In 10 Data Visualisation Tools Every Data Engineer Has To Know In 2020 at Ideamotive, Dawid Karczewski recommends Sisense and Adaptive Discovery.
Engineers can use inexpensive or free software like Google Slides or PowerPoint to create presentations that help their teams, company leaders, key stakeholders, and the public visualize projects or trends. But more specific tools have emerged over the past few years as engineering management trends have shifted toward greater collaboration and visualization, and as the technology wave has continued to crest.
Christopher McFadden at Interesting Engineering says today's engineers need to remember that "the best presentations tend to make the best use of the relationship between a presenter and their audience. Presenters need to fully consider the audience's needs in order to capture their interest, develop their understanding of the topic, inspire their confidence, and deliver the information they want to convey."
McFadden recommends the following presentation tools for keeping in step with engineering management trends:
Decktopus
Visme
Haiku Deck
Pitcherific
Canva
SlideCamp
Powtoon
VideoScribe
Prezi
Whatever the software or tool works best for them, project managers will do well to remember the benefits of compelling visual presentations and that engineering management trends point to ongoing digital reliance.
Innovation and Creativity
According to Innovation for a Better Canada: What We Heard from Innovation, Science and Economic Development Canada, Canadians have identified science, technology, engineering, and math (STEM) skills development as a primary area that they "felt this country needed to invest in to drive economic growth through innovation."
The article goes on to explain that "here is not a single industry that those fields don't touch anymore. Canada needs to keep pace with demand for people with the skills to succeed in the digital economy. This includes encouraging more women and people from under-represented groups to prepare for careers in science, technology, engineering and math."
The same article points out that "as technologies become commodities that are widely available to everyone, the only competitive advantage for countries—and businesses—is the distinctive talent and creativity of their people."
Therefore, according to emerging engineering trends, innovation and creativity are not only pluses to a project manager's job or engineering firm's emphasis, they're essential.
Engineering management trends point to creativity and innovation as key mechanisms for leveraging the industry to respond to the novel coronavirus and other health threats. For example, Canadian innovation organization Mitacs, recently awarded Ilaria Rubino with the "Mitacs Award for Outstanding Innovation — International for her work to develop a first-of-its-kind face mask capable of killing both viruses and bacteria within five minutes of surface contact.
Featuring a unique salt coating, the mask has been shown to effectively kill viruses and bacteria before they have a chance to penetrate the coverings." And Mathieu Lapointe received the Mitacs Award for Outstanding Innovation — Postdoctoral "for his work to remove microplastics during water treatment, ensuring safe drinking water and helping to combat the growing environmental problem of microplastic accumulation in aquatic ecosystems, soils, and surface waters."
Creativity and innovation play key roles in today's engineering management trends and projects. Ideas, issues, and interests are all shaped by these trends. RunWithIt Synthetics, for example, leveraged their team of engineers to design and model synthetic cities that work to predict and prevent problems like power outages and cybersecurity threats. GerrAudio, Engineering Harmonics and DPA Microphones recently engineered a custom microphone for the 50-year-old stands in Canada's Interim House of Commons. And Databricks, which opened an engineering center in Toronto in 2020, prioritizes innovation in software engineering.
Cultural emphasis on collaboration, creativity and innovation makes itself plain across all forms of engineering in the modern age and will continue to play a primary role in forthcoming engineering management trends.
Blog: The Role of Taguchi Methods in Product Management and Innovation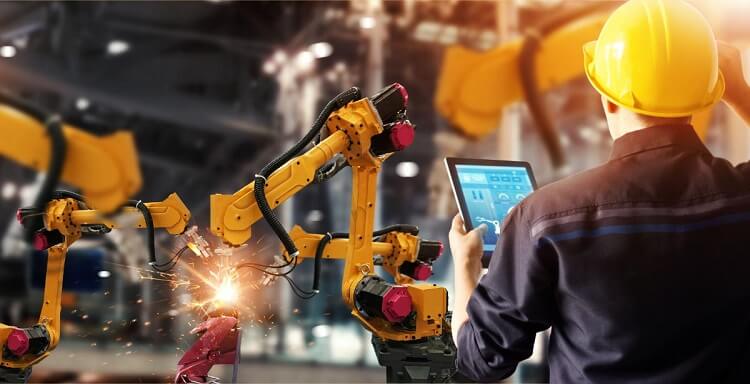 Data Analytics
According to the Built In article, "2021 Will Be The Year Of Git Analytics" as analytics tools "track the performance of individuals by aggregating historical Git data and then feed that information back to teams in minute detail. Everything to do with your engineers' work process, work quality and final output, is tracked, digested and presented in simple visuals."
This type of information is invaluable to project managers who are tasked with keeping teams and tasks on track while cultivating creativity, solving problems, and keeping up with engineering management trends.
According to Deloitte, construction data analytics can empower engineering managers to assess and address risks, stay on budget, create helpful visuals, and formulate reports. Engineers have used data analytics tools to track and map the novel coronavirus through data repositories and dashboards. And GE Healthcare of General Electric Company leverages software to provide "intuitive actionable information created from AI applied to integrated data from Electronic Medical Record modules and other systems."
According to the article Adopting Big Data & Analytics in Engineering, "Making engineers aware of big data and analytics tools helps speed up problem identification and troubleshooting. Big data & analytics in engineering is revolutionizing the way we do things."
Engineering management trends clearly indicate data analytics—as well as artificial intelligence and machine learning—are here to stay in the field of engineering. The project manager who wants to lead a team with excellence and facilitate great work while staying informed about emerging engineering trends and engineering management trends will benefit from increased knowledge in the area of data analytics.
Read everything you need to know about the role of data analytics in engineering management in this blog.
Careers: Engineering Management Trends in Jobs and Salaries
Payscale.com lists the average engineering manager salary as $106,000. Job Bank, Canada's national employment service, predicts new job openings for engineering managers will be around 15,200 between 2019–2028. Various engineering manager roles include:
Software engineering manager
Electrical engineering manager
Corporate engineering manager (chemicals)
Engineering manager – manufacturing
Structural engineering manager
Engineering technical manager
Field engineering manager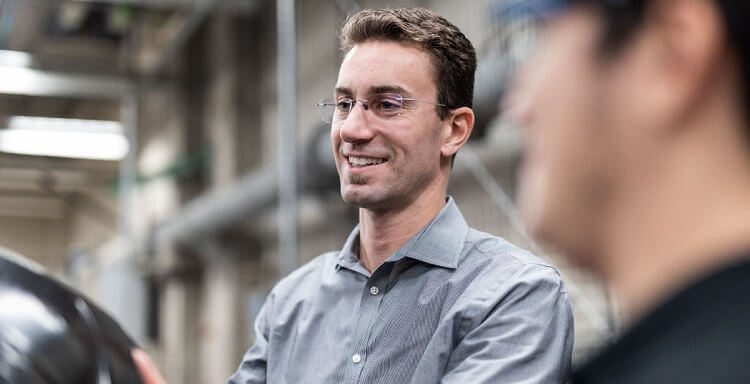 Specialized Degree Programs
Are you ready to learn more about how you can take the next step in your career by becoming an engineering manager? The online Master of Engineering Management (MEM) program at the University of Ottawa can prepare you to lead productive teams, manage projects you are proud of, and watch engineering management trends throughout your career.
Our degree program is oriented to the industry and strengthens your leadership skills through a combination engineering and management education. The MEM focuses on:
Budgets/Financing
Project Management
People Management and Leadership
Analytics-driven Decision Making
Product Innovation Management
Operations Management
The core curriculum builds basic competencies in the Introduction to Engineering Management, Principles of Accounting and Finance, Principles of Management and Leadership, and Foundations of Project Management courses.
The 100% online Master's in Engineering Management at uOttawa features four concentrations designed to address your learning needs and career desires. Those concentrations are:
Advanced Project Management: learn additional and essential aspects of project management, study the complexities of project information management, and understand the factors that can put projects at risk and how to manage these challenges.
Data Analytics: develop your skills in applying descriptive and predictive analytics models, explore business intelligence and performance management approaches, and learn the fundamentals of big data as well as big database management (NoSQL).
Operations Management: Learn Lean Six Sigma Green Belt tools and techniques, build well-rounded knowledge in the field of operations , and explore supply chain management to analyze and strategize.
Product Innovation Management: Examine factors that enhance individual and group creativity within organizations, develop and implement trial plans for design simulations, experiments and prototyping, and learn best practices in product development and management within engineering
This is the only program of its kind in all of Canada. The uOttawa online MEM requires no GRE or GMAT and requires no on-campus residences. We designed this program with working professionals in mind and offer three convenient start dates so that you can begin your coursework at the time that fits best for you.
Read more of uOttawa online's top blogs below:
1. Engineering Management: the Year in Review
2. Engineering Management: The Complete Guide to Leading Technical Teams
3. Engineering Management Master's vs MBA: What's the Difference?