Engineering Management: The Complete Guide to Leading Technical Teams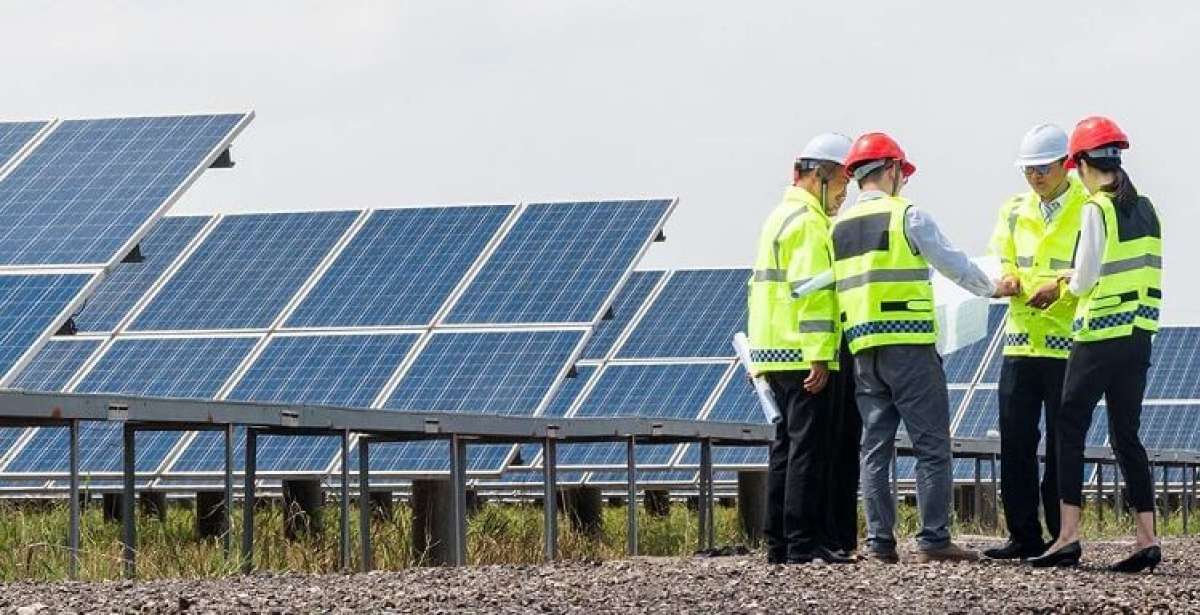 An engineering manager wears many hats during the course of a project. Managers are motivators for engineers, intermediaries for their supervisors, and partners for clients.
To succeed in this career path, you need to balance technical and leadership skills in equal measure. An online master of engineering management (MEM) degree program achieves this balance.
A flexible and innovative online MEM program helps professionals like you lead a team of engineers. You learn to maximize team strengths, leverage technology, and stay ahead of project roadblocks. Graduates of an online MEM program can shepherd complex engineering projects from concept through completion.
You need to add essential management skills to your repertoire as you start your career as an engineering manager. An online MEM program's management and engineering faculty train candidates to handle the day-to-day challenges of project leadership.
Learn More About uOttawa's Online MEM Program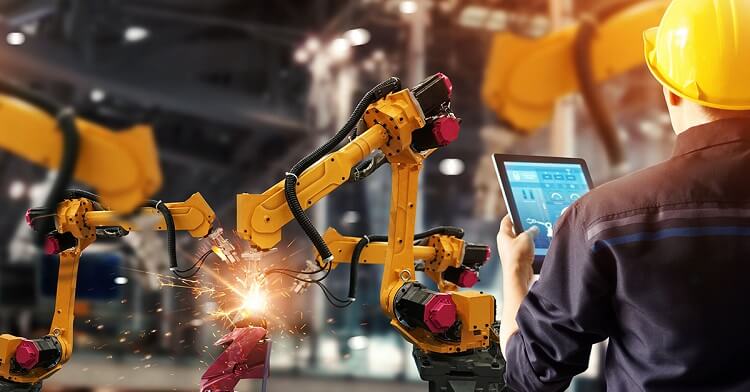 A Day in the Life of an Engineering Manager
Every engineering project is led by an experienced manager who measures progress from start to finish. An engineering manager can work in fields ranging from software development to civil infrastructure. The ideal path for an engineering manager is based on their professional experiences and interests.
Experienced engineers who become managers are successful when they can juggle staff, customer and company expectations. The typical day for an engineering manager includes:
Meeting with clients to develop project budgets and establish expectations;
Developing metrics for staff and project success;
Communicating with engineers through daily standups and one-on-one meetings;
Measuring progress on multiple projects based on sprint goals;
Collaborating with research, marketing, and sales staff to seed and promote new projects.
The throughlines of this daily task list are comprehensive technical knowledge and clear communications. You need to be very comfortable discussing engineering principles with different audiences throughout the day. To complete these tasks, you need advanced engineering manager skills that anticipate future challenges.
Essential Skills for an Engineering Manager
Microsoft's survey of software engineers and managers reveals what skills are critical to project success. Respondents pointed to the following technical and interpersonal skills as essential for any manager:
Current technical knowledge
Approachability
Supportive of experimentation
Enables autonomy
Coordinates with external teams and clients
Faculty members with industry experience train graduates in these skills at the world's best universities. As a working professional, you should consider online and flexible MEM programs to fit in your schedule. This type of program allows you to learn project management skills as you advance your career.
Becoming an Engineering Manager
An engineering professional needs a blend of formal education and work experience to move into management. Years of experience in a STEM job create comfort with technical concepts required for any management position. You know what to look for at each stage of the project development lifecycle to evaluate success.
An accelerated online MEM program can help graduates qualify for management jobs in less than two years of work. Your educational and professional experiences are considered valuable assets rather than lines on a checklist at your ideal university.
You can balance your current career with a virtual MEM program thanks to flexible formats. Part-time and full-time courses of study accommodate students at every stage of their careers. There is also a growing trend toward bypassing GRE and GMAT requirements for applicants with relevant career experiences.

Achieving Success as an Engineering Manager
Every engineering manager knows that you can't complete a project without a good plan. Knowing what project and career success look like before you begin can help you create your career path. We can use the experiences of current managers to define what makes an engineering manager successful.
Joey Sabani of Clearcover suggests that an engineering manager can only succeed when they empower their staff. The work of a manager is never done because Sabani believes that "managers should continuously work with their team to improve anything that needs development."
Markedforge's Bennett Wilson says that an engineering manager catches small errors before they become big mistakes. Wilson concludes, "I've always found that the best way to learn is by making mistakes. Doing so in a safe environment provides an excellent mechanism for growth."
Ani Chan, an engineering manager with RetailMeNot, argues that a good manager can draw from debugging knowledge to succeed. She notes that successful projects follow debugging methods including "ask the right questions, challenge your assumptions, think creatively, eliminate possible factors that could be contributing to a bug, add feedback loops, and then assess feedback."
Engineering management programs teach the latest management and leadership techniques. The top programs in the world leverage their existing faculty to make online MEM degrees relevant to today's workplace. This synthesis of expertise prepares MEM graduates to evaluate projects through financial, personnel, and technical filters.
A five-year study by Statistics Canada revealed the salary premium created by master's degrees. The average master's holder earned $21,000 more than the average bachelor's holder two years after graduation. An online engineering management degree not only expedites your career path; it also boosts your earning potential.
Improved salary and job title prospects aren't the only reasons to see an engineering manager degree. Leading universities connect their MEM candidates to alumni and industry experts. These networking opportunities bring to life lessons from the classroom.
Innovative online MEM programs allow their students to customize course options. You may be asked to specialize in one field or select from multiple course packages. No matter your selections, the right university possesses the experience to turn you into an engineering manager.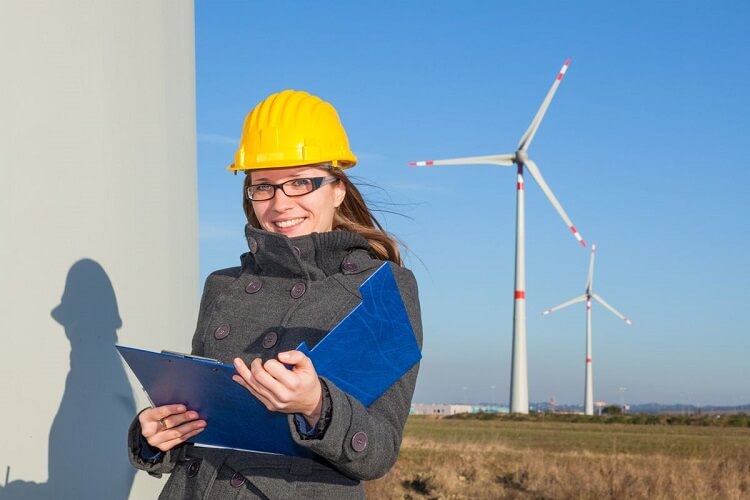 Your engineering career to this point involves glimpses into the project management process. You may have helped with concept development, presentations to clients, and site visits. An engineering manager needs a 360-degree view of project assets, challenges, and risks.
Advanced project management courses draw on the extensive experiences of faculty with workplace opportunities and pitfalls. Engineering projects create fast-paced funnels of documentation, data, and staff choices to be reviewed and tracked. This category of courses covers managerial skills including:
Familiarity with contractual relationships within project teams;
Evaluating different organizational structures and delivery systems;
Coordinating expert and outsourced talent management;
Understanding project risk factors.
MEM programs also focus on managerial challenges common to engineering projects. You learn how to deploy in-house and contracted specialists in ways that mesh well with your team. Advanced management courses also explore the challenges and risks that emerge before and during project development.
An engineering manager in the 21st century finds it difficult to make any decision without data analytics. The margin between project success and failure can be thin. Understanding and using data effectively keeps you on the success side of the margin.
You learn how to use data to meet the needs of your clients and team members. Business intelligence lessons help you turn datasets into bottom-line decisions. MEM programs also train managers on performance management principles for evaluating staff success.
This graduate degree track explores the present and future of data analytics in engineering disciplines. You are exposed to the following skills and how they are useful to an engineering manager:
Descriptive and predictive analytical models
Big Data fundamentals
AI concepts for advanced analytics
The combined resources of multiple graduate departments make data analytics courses possible at most universities. MEM candidates gain insight into data management tools used by industry leaders. Data analytics lessons are intertwined with engineering and management principles to produce exceptional engineering managers.
Engineering teams are finely tuned groups that can stray without focused management. An engineering manager needs to know how their team functions best and the resources for optimal operations. Operations management courses use operational efficiency and value creation as guiding principles for coursework.
MEM faculty often rely on Lean Six Sigma principles when explaining the tools needed for operational efficiency. Lean Six Sigma leans on the DMAIC framework to root out waste and inefficiency from any process. For each process, you activate tools associated with the following steps to maximize performance:
Define
Measure
Analyze
Improve
Control
The DMAIC framework also emphasizes continuous process improvement. An engineering manager needs to regularly engage their team in DMAIC practices. Courses in this category show how DMAIC fits into an engineering manager's workflow.
Program faculty use their familiarity with supply chain principles when crafting operations management classes. An aspiring engineering manager is taught to create value at every stage of project development. Operations management emphasizes the holistic view needed by managers to keep projects from drifting or expanding in scope.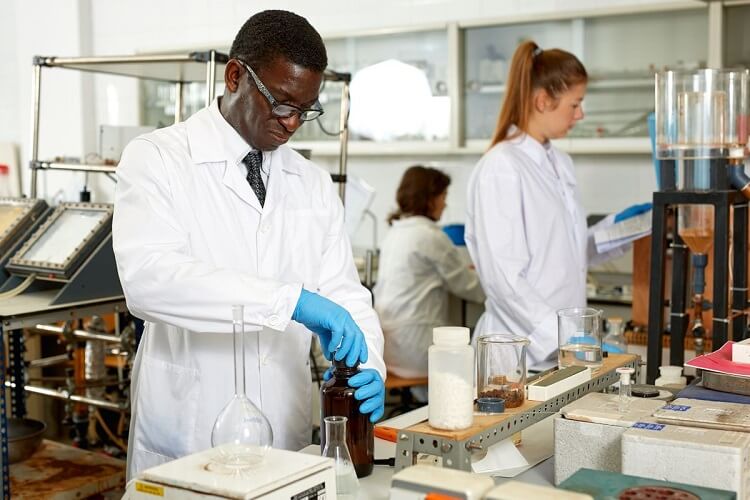 This course category unlocks the creative potential of prospective managers and their teams. You go beyond the simple question of "What does an engineering manager do?" After this module, you can answer "How far can an engineering manager take their team?"
An engineering manager is not an island. They need their engineers and contractors to generate innovations based on their skills and experiences. Graduates of online MEM programs know how to improve team satisfaction by empowering experimentation.
Every product or service in development doesn't leap from the computer screen to the marketplace. Engineering teams need prototypes, simulations, and beta versions to fix problems and develop new ideas. You leave this graduate degree track with a toolkit of testing techniques.
You also complete your degree with the knowledge to manage projects from start to finish. Case studies and evaluations of industry trends show what works and what doesn't in engineering management. Graduates of innovative MEM programs turn great concepts into useful products with minimal errors and resource waste.
The right combination of degree specializations can magnify your talents as an engineering manager. Considering graduate school in the midst of the COVID-19 pandemic can be a stressful journey. Online MEM degree programs eliminate concerns with travel and in-person learning while providing exceptional experiences.
Engineering manager positions in Canada remain lucrative and in-demand despite the pandemic. We can look at the current state of the profession before considering how COVID-19 might change the future job market.
Lucrative Opportunities for an Engineering Manager
The engineering manager field placed No. 51 on Maclean's Top 100 Jobs in Canada. Professionals in this field benefit from the following trends:
$105,996 average salary
15% growth in salary from 2017 to 2022
18.9% growth in available jobs from 2017 to 2022
Employment and Social Development Canada presented an optimistic outlook for engineering manager candidates in certain provinces. The following provinces received the department's highest rating for job opportunities by 2022:
New Brunswick
Nova Scotia
Ontario
Quebec
Leading Canadian universities help MEM students learn the technical and engineering skills to take advantage of these opportunities. You won't learn lessons that will leave you behind the competition as you enter the job market. MEM coursework anticipates present challenges and future trends in the field.
Engineering Management Challenges During COVID-19
Randstad placed engineering and architecture among the Canadian industries to persevere during the pandemic. The job site noted, "Governments don't have the option to postpone building much-needed homes or infrastructure without causing a ripple effect that leads to greater problems in the future."
It isn't just large-scale engineering projects that are necessary during COVID-19. Software and apps that facilitate contact tracing and self-diagnosis are in high demand. Businesses and governments need touchless technology along with remote computing equipment to provide essential services.
These areas of engineering innovation require skilled workers as well as inspiring managers. Control Engineering detailed potential drivers of the post-COVID engineering industry including:
Virtual system integration and testing
Pivot to personal protective gear and medical equipment
Use of engineering principles to organize public health responses
Advance current trends like manufacturing robotics and automation
Canada's effective response to the outbreak meant that economic activity reached 95% of pre-COVID levels in July 2020. Becoming an engineering manager in this difficult time makes you flexible enough to handle future professional challenges. Leading universities like the University of Ottawa aid in this flexibility with its learning module options and faculty familiar with the profession's ins and outs.
Learning Engineering Manager Skills from a Leading University
By reading to this point, you've shown the curiosity and ambition needed to manage engineering projects. You have a lot of choices for your graduate education. The University of Ottawa matches your desire for a rewarding career with a cutting-edge online MEM program.
Every engineering manager needs good data to make smart decisions. We can look across multiple metrics to see how the University of Ottawa represents a great choice for your graduate education.
Reaching Great Heights in Global Rankings
The University of Ottawa first opened its doors in 1848. The Master of Engineering Management has trained more than 1,000 graduates over 30 years of instruction. The school's reputation attracts industry experts to teach the engineering managers of tomorrow.
U.S. News & World Report extends beyond the States for its renowned college rankings. The 2020 edition showed how the University of Ottawa fares against the competition:
No. 8 in Best Global Universities in Canada
No. 198 in Best Global Universities
The World University Rankings provide perspective on the university's growing reputation. In 2012, the University of Ottawa ranked 185 among world universities. A 2020 ranking of 141 recognized the success of its traditional and online programs.
The online MEM degree lends this reputation to graduates without requiring in-person instruction. You can work with world-class faculty and design your own path in as little as two years from your home. Upon graduation, you embody the school's reputation and bring its values to life.
A Commitment to Advanced Research and Management Education
The University of Ottawa shows its commitment to the latest best practices in higher education as a member of the U15 Group. This collection of 15 Canadian universities advocates for policies and initiatives that advance academic research. Online MEM faculty and candidates make the university a research leader by pursuing a rigorous curriculum.
The Telfer School of Management and the Faculty of Engineering coordinate to bring the Online MEM to engineering manager aspirants. The values promoted by both departments underline how seriously the University of Ottawa takes its role as a higher education leader.
Telfer created an acronym that highlights the school's values. Every MEM course meets the school's expectations including:
Teamwork
Excellence
Leadership
Fun
Engagement
Responsibility
The Faculty of Engineering emphasizes continuing development in technical fields through its mission. You see the following mission in action during your time at the University of Ottawa:
"The Faculty encourages a spirit of entrepreneurship amongst its students in personnel. The Faculty strives to provide a learning environment that promotes excellence and innovation, ethical practice and responsibility towards society. The Faculty is committed to a culture built on respect of the individual and fair treatment for all."
Online MEM candidates get the best of these values and missions through this innovative degree. You work with experienced management and engineering faculty as well as talented colleagues to use these values as motivation.
Taking the Lead as an Engineering Management Graduate
The University of Ottawa imparts its reputation and values to MEM candidates across the country. Courses in the program's four learning modules use real-world examples that prepare graduates to lead from day one.
The online MEM degree reinforces the need for every engineering manager to stay current on technical and data skills. Your career as an engineering manager requires juggling personnel, technology, and financial resources to achieve project goals. You need to take the lead from an engineering perspective rather than leaning completely on business management principles.
You can immediately turn lessons learned from accomplished faculty into workplace initiatives thanks to a flexible learning format. Full-time engineers can complete courses on a part-time schedule, bringing their work experiences directly to the classroom. The University of Ottawa won't just train you to be an engineering manager; it refines your experiences into assets for future use.
Read more of uOttawa online's top blogs below:
1. Engineering Management: the Year in Review
2. Seven Ways Engineers Use Data Analytics
3. Engineering Management Master's vs MBA: What's the Difference?