Engineering Management Trends and Changes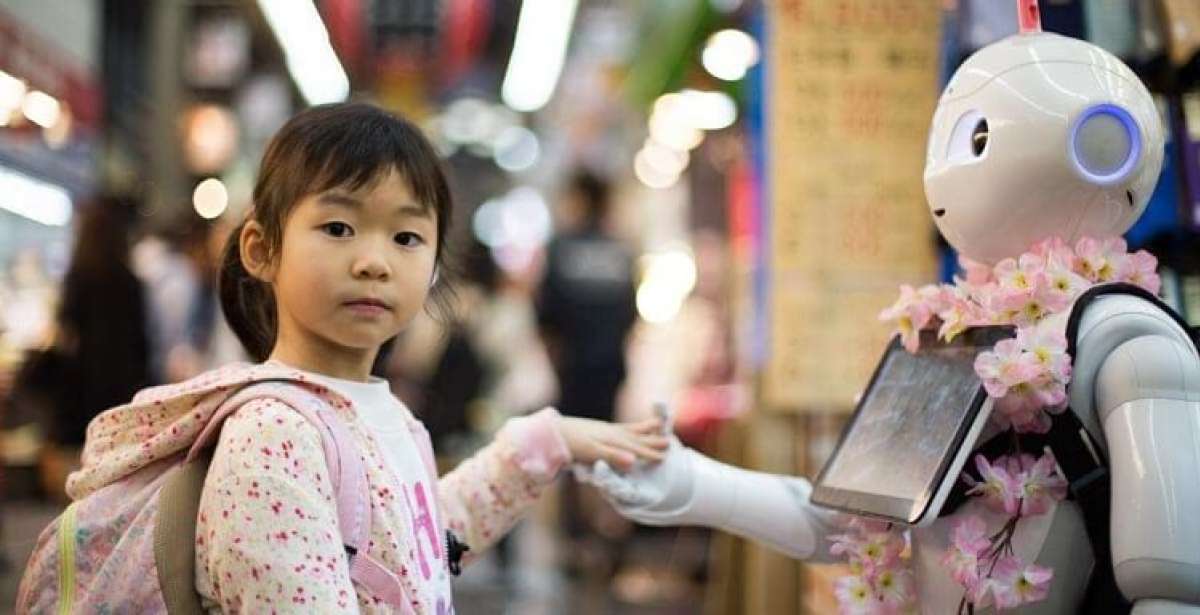 Those in engineering management, like most professionals across the world, have had to shift and recalibrate to cope with the COVID-19 pandemic. As supply chains experienced major delays, field research was forced to a halt and the technology sector was disrupted, leaders in the engineering industry have had to lead in new and challenging ways. They've had to manage in-house teams remotely with essentially no notice and quickly implement new technology across their whole teams.
If there's ever been a year when an online Master of Engineering Management degree program stood to pay off in the career and leadership skills of an engineering manager, it was 2020.
While challenges have abounded this year, opportunities for growth in the engineering industry have emerged as well. Despite the pandemic, engineering roles are still in demand in Canada and are predicted to remain so.
In this blog post, we'll go into further detail about engineering trends and how COVID-19 has impacted the engineering industry. We'll also discuss new projects and major transitions changing the engineering field, as well as the ways engineering managers play a vital role in rebuilding and innovating at this critical juncture in history.
Learn More About uOttawa's Online MEM Program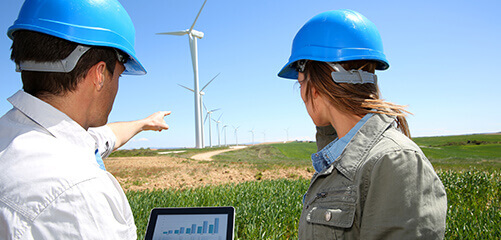 Current Engineering Management Trends
The LinkedIn 2020 Canada Emerging Jobs Report listed several engineering roles among its Top 15 Emerging Jobs. In fact, the top three were:
Artificial Intelligence Specialist ("encompasses a few different titles...including Artificial Intelligence and Machine Learning Engineers")
Site Reliability Engineer
Data Engineer
Four other engineering roles made the top 15 list as well:
DevOps Engineer
Full Stack Engineer
Robotics Engineer
Cloud Engineer
The same report also listed soft skills as increasing in value—meaning the skills it requires to manage people, like communication and collaboration are only gaining importance in the modern age. This seems to be all the more true in the COVID-19 era. As engineering managers have had to learn how to lead teams from a distance, handle supply chain delays and keep supervisors informed on stilted projects, the ability to communicate, collaborate and carry on in the face of challenges has perhaps never been so important.
Blog: Project Management Trends for Engineering Managers
Of course, the coronavirus pandemic didn't just provide opportunities—it had tremendous challenges. By late April 2020, over half of Canadian businesses had suffered 20% revenue drops and one in five Canadian businesses had laid off more than 80% of their staff members. But things appear to be looking up. In September, "Canada's economy added 378,000 new jobs." Almost all of these positions were full-time.
Ongoing data for the engineering job market, engineering trends in this tumultuous year and engineering management will continue to become available. But we can already conclude from what we see now that the Canadian economy appears to be recovering.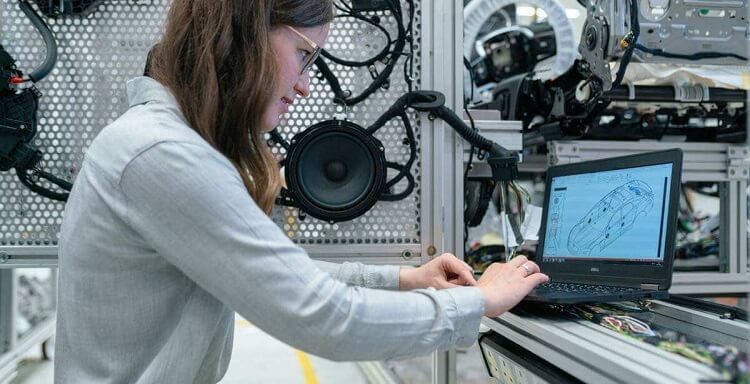 Changes in the Engineering Management Field
The global leaders of McKinsey Engineering, Construction and Building Materials Practice wrote economic activity could be "back on track by early 2021." They expect to see increased digitization and rebalanced supply chains toward resilience (as opposed to efficiency). Over the long-term, they expect to see the engineering field trending toward augmented consolidation, vertical integration, continued investments in technology or digitization, innovation of building systems, increase in off-site construction and acceleration toward sustainability.
A primary change in the engineering world is the near-universal need for rebuilding. Dr. V. Jayakumar said in an interview with Ed Ex, "In order to rebuild the world, we need to deal with moving systems. It's an area in which mechanical engineers are the best-trained lot." Engineers are also vital for scaling-up therapeutics and vaccines. "When you go from making 100 doses to a billion doses, that's a huge engineering challenge," said John Anderson.
What Is Expected for Engineering Management in the Near Future?
According to the Government of Canada Job Bank, engineering management employment opportunities are expected to grow at a slightly higher rate than the average of all Canadian employment opportunities from now through 2028. Jobscale Canada estimates the median salary for engineering management professionals is around $106,000.
According to the Coronavirus Contractor Survey: Spotlight on Civil/Engineering Sector released by Ontario Construction Secretariat (OCS) and commissioned by the Residential and Civil Construction Alliance of Ontario (RCCAO), "a second wave of COVID-19 is the top concern of civil/engineering contractors." The report also states 64% of contractors say most, if not all, of their work has resumed, but also that many contractors are struggling to find skilled labor. Engineering managers across a range of industries expect they will have to continue to prioritize worker safety due to COVID-19 and "embrace innovation in [their] engineering practices."
Engineering managers can expect another year in which their cadre of soft skills matter a great deal. Some teams continue to work remotely, others will require great care in order to be brought together safely and some projects face ongoing disruptions. The role of engineering management will be one of leading people and projects during a time of reconstruction, which will require strong leadership and communication skills, as well as the ability to make decisions and innovate when challenges arise.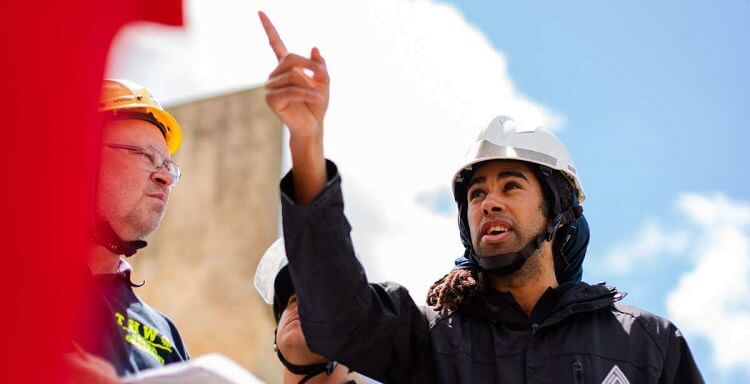 How and Why Engineering Managers Are Innovating
Engineering managers are innovating both in terms of industry projects and initiatives and in terms of care of their teams. In the video above, Anthony Pasano, PE from the Engineering Management Institute, encourages engineering managers to be part of helping their firms to prioritize diversity and inclusion and utilize social media in ways that raise the profile of their companies. In the video below, Pasano interviewed Brian Saunders, founder and CEO of BigTime Software, who challenged engineering managers to "stop thinking projects and start thinking people."
When it comes to projects and to people management, technological and digital developments are sure to play a primary role in the 2021 engineering management landscape. Forbes predicts, in 2021, Artificial Intelligence "will become an even more valuable tool for helping us interpret and understand the world around us." Engineers are using AI, automation and process control in developing COVID-19 diagnostic tests and are using innovative risk modeling.
In The Engineering Manager's Survival Guide, Chad Jackson of Lifecycle Insights writes, "many different technologies can enable any one initiative. The trick is figuring out which ones would be the most effective." Those technologies include design and simulation engineering, collaboration engineering, guidance, product lifecycle management, talent management and 3D visualization.
The implication is clear. Technology is a key to innovation in engineering management. In fact, Joe Viscuso, PE, PLS, ENV SP at Pennoni, put it even more plainly: "If you are not adopting smart technologies," he said, "you are not going to attract people or businesses."
Innovation also plays a role in developing sustainability practices, which Catherine N. Mulligan, ing., Ph.D., FSCE, FEIC, FCAE, President of the Canadian Society for Civil Engineering, named as a top three goal. Carbon Engineering Ltd. broke ground on an Innovation Center in Squamish, B.C., which will be completed by August 2021 and serve as the company's headquarters for innovating "groundbreaking carbon removal and clean energy solutions." Additionally, engineers at Mizrahi Developments are performing "innovative engineering" that will support a 86-storey complex.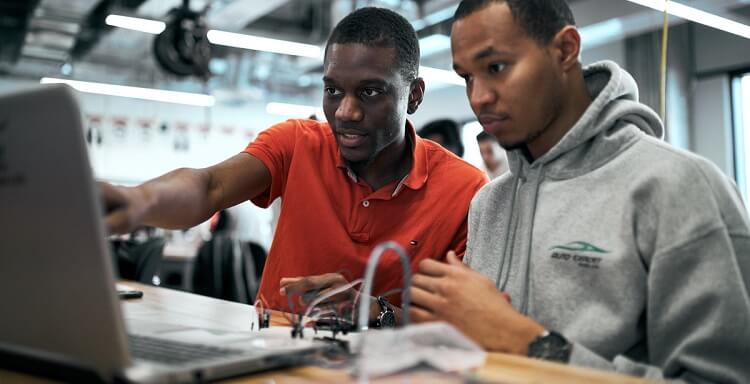 Joining the Field of Engineering Management
If you want to lead people and projects as a leader in your field, the online Master of Engineering Management (MEM) program at the University of Ottawa may be the perfect next step for you.
The MEM program will help you build a foundation in key skills to connect the concepts of engineering, management, leadership and business. By improving your capabilities and deepening your skills, you'll be better equipped to manage teams effectively and develop new products, concepts, or projects. Our industry-expert faculty and accomplished alumni invite you into an engaged, established university regarded for its research, alumni outcomes and industry relationships.
The changes brought about by the pandemic and technological advances require strong leaders in the field of engineering management who stay connected to the technical aspects of engineering while leveraging the engineering mindset for advanced problem-solving, team leadership and strong communication.
Our program modules offer you the opportunity to focus and accelerate your learning according to your educational interests and career goals. The modules are:
Advanced Project Management: Develop in-depth knowledge of optimal project management practices to anticipate challenges, improve results and avoid risks.
Data Analytics: Learn powerful analytics techniques to support decision-making, make key projections and communicate data insights.
Operations Management: Learn how operations and supply chain best practices apply to the effectiveness of an organization.
Product Management and Innovation: Learn key aspects of product development, engineering design and facilitating creativity and innovation.
We can't predict all of the challenges awaiting engineers in the years to come, but we can say with certainty uOttawa's online Master of Engineering Management degree will equip leaders to navigate those challenges with skill and innovation.
Read more of uOttawa online's top blogs below:
1. Engineering Management: The Complete Guide to Leading Technical Teams
2. Seven Ways Engineers Use Data Analytics
3. Engineering Management Master's vs MBA: What's the Difference?